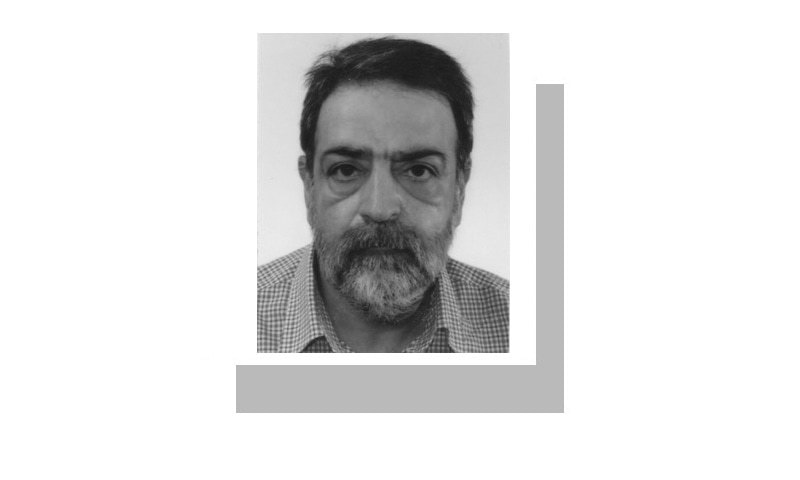 IN a year peppered with the 50th anniversaries of events that shaped, or distorted, late 20th-century history — from revolutionary upsurges in various parts of the world to tragic assassinations and key moments in the Vietnam War — let us begin with a relatively innocuous event.
On Jan 20, 1968, an audience consisting largely of folk music aficionados packed New York's Carnegie Hall for a memorial concert commemorating Woody Guthrie, who had died three months earlier at the age of 55, after having been diagnosed more than a decade earlier with the inherited degenerative disease Huntington's chorea.
The concert had, in fact, been planned before Guthrie died, as a fundraiser for his wife Marjorie's campaign for research into Huntington's, which had not only killed Guthrie's mother but also afflicted most of the children he had with his first wife, Mary. Inevitably, it acquired a new dimension after Woody died.
A key component of that dimension was the eagerness of Bob Dylan — who had not been seen in public for 19 months, following a motorcycle accident that prompted a rethink about his trajectory — to make an appearance. Dylan has described his youthful self as a "Woody Guthrie jukebox", and homemade recordings dating back to before he found fame in New York's Greenwich Village bear out that claim. They stretch even to rarely heard rhymed warnings against venereal disease that Guthrie recorded for the government health department in the 1940s.
Dylan's original songs from the early 1960s also owe a considerable debt to Guthrie, and one of the two Dylan-penned tracks on his debut long-player was 'Song to Woody'. He was among the generation of singers and songwriters whom Guthrie's close friend and travelling companion Pete Seeger dubbed "Woody's children". The best known among them turned up at the Carnegie Hall concert, or at the companion commemoration at the Hollywood Bowl in Los Angeles two years later, with one notable exception.
Dylan's original songs owe a considerable debt to Guthrie.
It is believed that behind-the-scenes politicking by Dylan's manager Albert Grossman was behind the exclusion of Phil Ochs, who was justifiably miffed at being left out at the expense of those he considered less worthy claimants to the Guthrie mantle. A more or less complete recording of both concerts, issued in a lavish package late last year by the German record label Bear Family, includes recent interviews with many of the participants, as well as a blast from the past: Ochs's bitter, no-holds-barred critique of the machinations that kept him off that hallowed stage.
Although much venerated within the folk sphere, Guthrie was relatively little known at the time among the American public at large, notwithstanding the widespread familiarity with a bowdlerised version of 'This Land is Your Land', generally leaving out the verses that decry the concept of private property and hunger among the dispossessed. To his credit, Seeger left nothing out when, at the age of 89, he performed the song along Bruce Springsteen on the eve of Barack Obama's presidential inauguration nine years ago.
Guthrie was far more prolific as a songwriter than as a recording artist, and in the past couple of decades many of his previously unsung lyrics have been put to music and recorded by a variety of performers, notably Billy Bragg and Wilco, offering new insights into a complex personality that nonetheless thrived on what Seeger dubbed "the genius of simplicity". A couple of years ago, the British academic and Guthrie scholar Will Kaufman chanced upon a couple of diatribes Woody had directed against "old man Trump" — not the president but his father, in whose properties he had the misfortune of being a tenant for a couple of years in the early 1950s.
Guthrie rails against the "racial hate" Fred Trump "stir­red up … when he drawed up that colour line here at his Eighteen hundred family project" by excluding black families. He also reworked 'I Ain't Got No Home' (which was among the songs Dylan performed at Carnegie Hall 50 years ago) into a damning critique of Trump's Beach Haven project, "where no black ones come to roam".
The segregationist attitude persisted under Fred's son Donald, and serves as a telling background to the more recent accusations of racism against the president. Intriguingly, like Trump's dad, Guthrie's father was also suspected of being with the Ku Klux Klan. But, unlike Donald, Woody shook off his racist inheritance as a young man and not long afterwards emerged as a key 20th-century component of an American radical tradition that has survived countless attempts to bury it.
Back at the height of the McCarthyist Red Scare, a still occasionally articulate Guthrie described his new home, a facility for mental patients, as the last bastion of freedom in the land. Where else in America, he jocularly wondered, could you jump up and down while yelling "I am a communist!" without being carted off to jail?
Published in Dawn, January 17th, 2018
For more live updates, follow Dawn.com's official news Instagram account @dawn.today