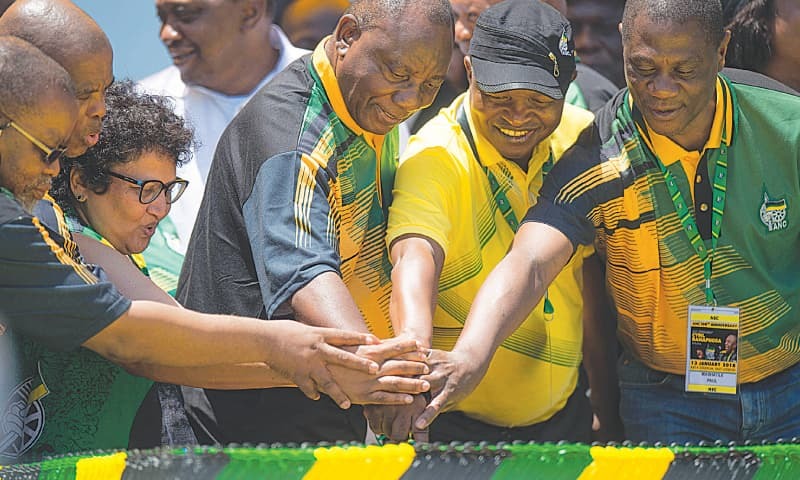 JOHANNESBURG: The new leader of South Africa's ruling party vowed on Saturday to crack down on the corruption that has weakened the African National Congress in a new push to end inequities that haunt the nation more than 20 years after the end of white minority rule.
"Billions of rands have been illegally diverted to individuals," Cyril Ramaphosa said in a speech to celebrate the party's 106th anniversary.
It was Ramaphosa's first major public address since he was elected to lead Africa's oldest liberation party in December, replacing scandal-prone President Jacob Zuma as party leader. He likely will be elected the next president in 2019.
Public frustration over corruption allegations against Zuma deeply split the ANC in recent months, and Ramaphosa has been pressured by opposition parties and some ANC members to recall Zuma as president. Zuma was booed upon his arrival at Saturday's event.
Ramaphosa instead is emphasising the need to unify the party.
The ANC "has become deeply divided through factionalism, patronage, corruption and competition for resources," he said. "At the centre of our efforts this year is unity."
On the eve of a high-level ruling party meeting this week that had threatened to discuss his fate, Zuma acknowledged the pressure, announcing Tuesday he was appointing a commission of inquiry to look into the corruption allegations.
Published in Dawn, January 14th, 2018