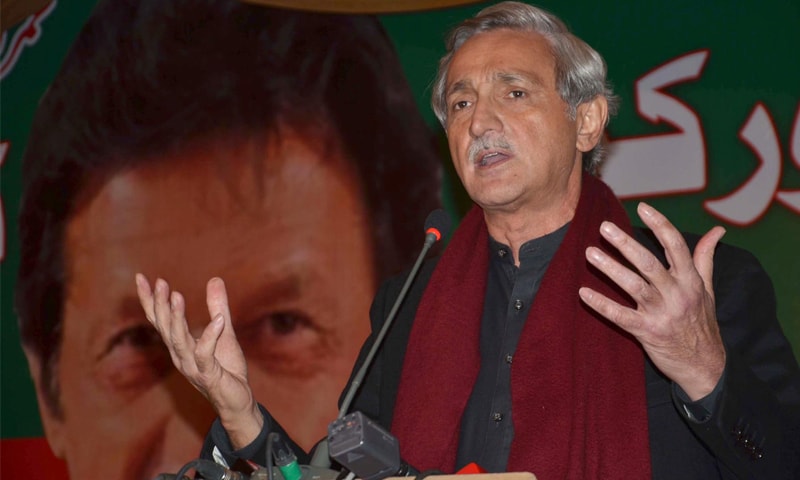 QUETTA: Pakistan Tehreek-i-Insaf (PTI) secretary general Jahangir Khan Tareen has said that his party will initiate meaningful dialogue with the disgruntled Baloch leaders after coming to power because the party believes in the integrity of the country.
Addressing a press conference on Wednesday, he claimed that the PTI would win the next general elections. Provincial President Sardar Yar Muhammad Rind, Senior Vice President Mir Ismail Lehri and other leaders including Sardar Khadim Hussain Wardag and Qasim Suri were present on the occasion.
Mr Tareen said that the PML-N government had been crippled and was not able to resolve issues hence, the PTI wanted early elections after the ouster of the government. "Conducting early elections will not harm Pakistan," he said, adding that early elections would pave the way for improving the worsening situation.
Replying a question, he said that after assuming power, the PTI would hold negotiation with angry Baloch leaders who wanted to remain in the framework of Pakistan. "We will bring all those angry leaders into the mainstream who wanted to serve the people," he said.
Mr Tareen said that people in a large number were joining the PTI as the graph of the party was increasing. He criticised the performance of the Balochistan government and said that the PML-N lead coalition government failed to resolve the problems of people.
Responding to another question, the PTI leader said that the party would enter into election alliance with all parties but not with the JUI-F.
Published in Dawn, December 7th, 2017