THE WEEK THAT WAS
Mohabbat Tum Se Nafrat Hai | Geo TV, Friday 8.00pm
After mercilessly playing with our hearts with intrigue and suspense for 29 episodes as to whether Waqar Ahmed (Imran Abbas) and Maheen Aurangzeb (Ayeza Khan) would attain marital bliss, the serial concluded on a tragic note.
With flawless direction by Farooq Rind, elegant sets and a complicated love triangle in a story that traverses time backing him, writer Khalil-ur-Rehman Qamar nails another blockbuster love story. Who knew that, like an artful magician, Qamar was cleverly crafting his lines and engaging us in wordplay while going in for the kill a la Pyare Afzal! Whatever happened to happy endings?
WHAT TO WATCH OUT FOR
Piyari Bitto | Express TV, Saturday 8.00pm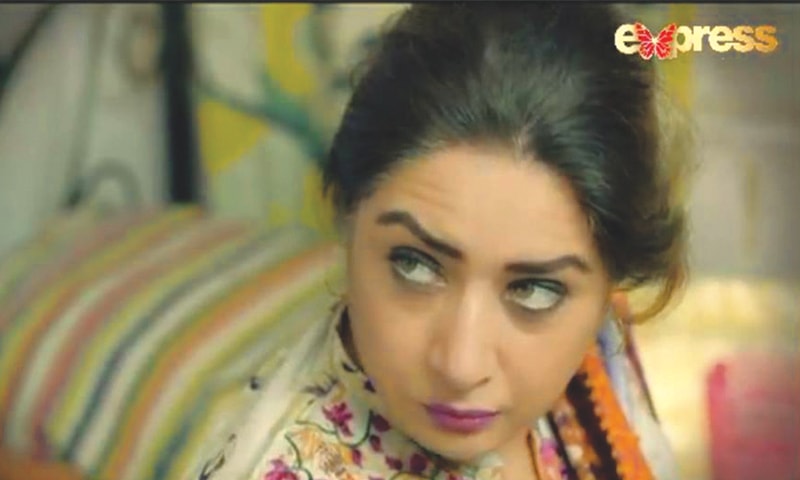 After some basic preamble for the first few episodes, the story has taken its first major turn. The beautiful and newly-widowed Sakina (Atiqa Odho) manipulates a situation and leaves her joint-family abode to live with young boyfriend (Tipu Sharif) along with her teenage daughter (Saniya Shamshad), only to discover his wandering eye for her daughter.
Saji Gul's powerful storyline is dark, unique and Mazhar Moin's direction makes the characters in a middle-class setting believable and realistic.
Published in Dawn, ICON, October 29th, 2017