"Music connects people, it brings inner peace," says Sana Gharshin, a student at the Balochistan University of Information Technology, Engineering and Management Sciences; hopeful that in the years to come, appreciation for art and artists will grow.
Garshin recently exhibited her thesis, which seeks to explore the relationship between music and human beings, at the university's art gallery.
"My artwork is realistic and it is a type of modern art that has probably not been done before in Balochistan," Gharshin said while explaining that her paintings involve the use of mixed media, paperwork and mehndi (henna).
"Art is my life and it's my only passion," Gharshin added. "I grew up playing with the colours, started making sketches when I was a child ─ that was the time when my parents encouraged me a lot."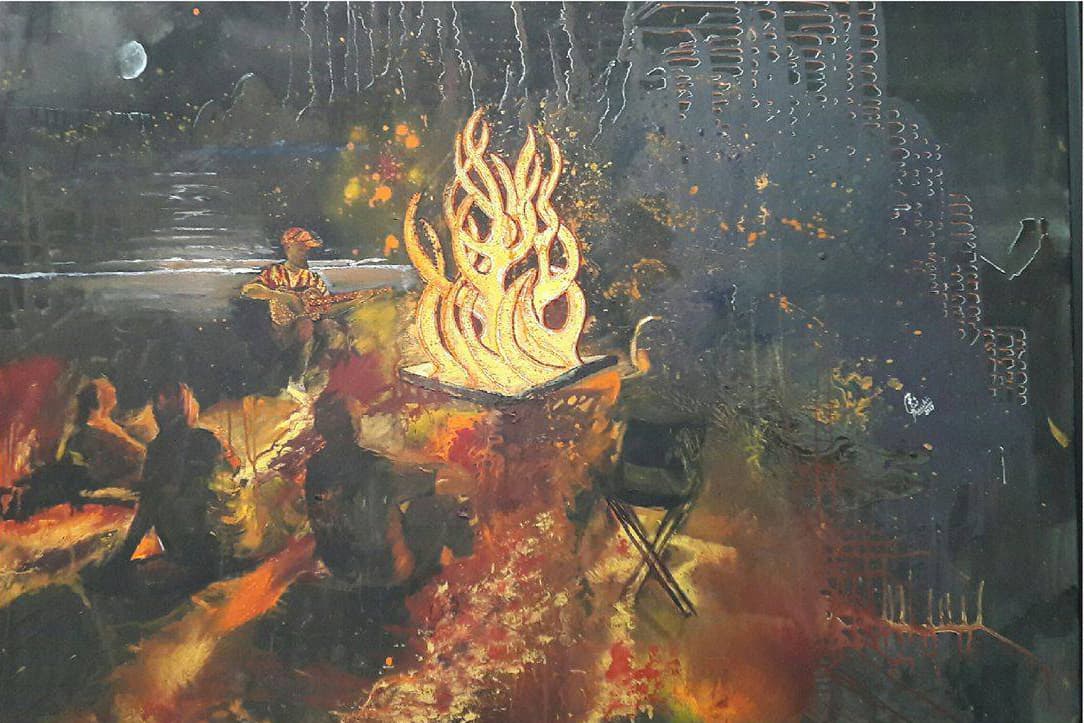 Gharshin said that even though she was lucky to enjoy the support of her parents, her relatives did not encourage her studies in the field of fine arts.
She explained that other artists she knows are discouraged from joining the field and faced many obstacles.
Gharshin explained that the reason why families tend to discourage their children from becoming artists is that society, at large, has not held artists in high regard.
"Artists in our society are considered to be useless and their art is not respected. Art is not considered a respectable profession, especially for women," she noted.
Nonetheless, she remains optimistic that in the coming years, people will consider art a professional field and the work of artists, like herself, will receive greater appreciation.
She said that her exhibition at the university's gallery has received a great response from visitors, and hopes that they will take her paintings home.
"I hope to continue studying art and someday open a gallery in Quetta," Gharshin says of her future plans, adding that the dearth of galleries in Quetta has discouraged many from presenting their works for buyers.