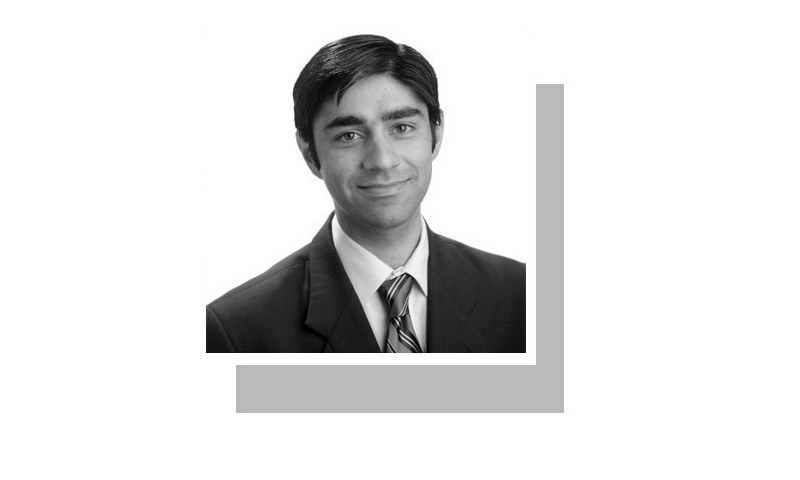 THE political debate around 'Panamagate' provides an opportunity to examine whether uninterrupted democratic rule since 2008 has injected maturity into the system.
I used to argue that two to three full terms of uninterrupted civilian rule will begin to consolidate Pakistani democracy. Over the years, I recognised that mere continuity wasn't going to be enough. We needed proactive efforts to strengthen democratic institutions, make political parties and processes more inclusive, and alter mindsets across the civil-military divide. Panamagate tells me we are no closer to this goal than we were nine years ago.
Former prime minister Nawaz Sharif's handling of Panamagate boggles one's mind. Setting aside the fact that everyone must be judged according to the law, there is consensus in the political and legal fraternity, including among Sharif's opponents, that he had ample room to get out of the mess relatively unscathed. He had options to prevent the issue from assuming monumental proportions. Even after the Supreme Court was on it in earnest, his case could have been managed better.
The answer to why he failed lies in two aspects of our political culture that seem entrenched: arrogance of power; and sycophancy. By the former, I refer to a mental state of leaders that allows them to justify abuse of power as a right, blinds them to the need for introspection, and convinces them they are untouchable.
Leaders are obsessed with controlling everything from the top.
Everything I heard about his demeanour during Panamagate confirmed he personified this state of mind as he dealt with the issue. Time and again, those who dared to tell him that things weren't looking good found him dismissive. He pushed away his well-meaning lieutenants willing to call him out in favour of sycophants eager to provide false comfort. To understand why Sharif was so divorced from reality, you literally can draw up a list of senior PML-N members who were kept at arm's length during this period versus the mostly non-elected figures who dominated the prime minister's audience.
Since his ouster, we've found reconfirmation that political parties remain fiefdoms of leaders obsessed with controlling everything from the top. Forget empowering some of his key ministers to reshape the party — a much-needed task — Sharif is not even willing to hand over the reins to his brother for fear that this may switch the lineage of the party leadership one generation down. He is testing Punjab Chief Minister Shahbaz Sharif's patience. Former interior minister Nisar Ali Khan has already positioned himself perfectly to engineer a split within the party if the opportunity arises, and 'electables' within the PML-N are beginning to look around. But make no mistake, this is about preserving the fiefdom for the immediate family. And persist Nawaz shall, even at the cost of losing the next election.
Panamagate has also revealed much about the static nature of the civil-military dynamic. The bottom line that the political and military establishments distrust each other hasn't changed. The military unjustifiably continues to see the whole enterprise of politics as dirty business run by compromised individuals: Pakistani politicians left to their whims would compromise national security.
Many within the rank and file of the military think so of Sharif. In fact, some spurt no less than venom against him. The list of litanies is long but at the core is the accusation that he would have sold out to India, a reference to his constructive approach to mending fences with New Delhi. This cohort is not shedding a tear at Sharif's downfall. The civilians, on their part, remain convinced the security establishment is behind most conspiracies against them. Indeed, the PML-N has been quite direct in hinting its belief that Pana­magate was scripted in Pindi.
The irony is that the current civil-military rupture has occurred with an army chief in the saddle who prizes himself for being apolitical and who was not gaming the prime minister's demise. In fact, the two gents had a remarkably uneventful partnership right up to the final days. And yet, we are back to square one, with a totally broken equation to deal with.
Till the civil-military dynamic remains so jaundiced, there can be no consensual, coherent foreign and security policy. Corollary: Pakistan will remain stuck to a global orientation that is failing the country. Pakistan has no future but as a democracy. But we need one not only in form, but also in spirit.
The onus to fix the system is jointly on the political and military elite. It is no good blaming the other for what is actually a collective failure to honour the state's social contract with citizens.
The writer is a foreign policy expert based in Washington, D.C.
Published in Dawn, September 26th, 2017
For more live updates, follow Dawn.com's official news Instagram account @dawn.today