Lost in translation
An interesting clip of the current crop of Coke Studio singers has gone viral on social media in which they're seen trying to figure out Urdu/Punjabi songs after listening to the English translations [in prose, of course] of their opening lines.
Even more interesting was when the lovely Momina Mustehsan couldn't identify the famous Strings' track Sar Kiyey Ye Pahaarr. By her reaction, it seemed as if she didn't know the song.
Bilal Maqsood and Faisal Kapadia must be a wee bit disappointed. And CS's Season 11 lineup might have a different set of female singers.
An exquisite musical journey
That's how you blend entertainment and a noble cause seamlessly. On Aug 20, to raise funds for the Indus Hospital's Children's Cancer Ward in Karachi, Rashna Gazdar, along with her talented group of piano pupils and senior musicians, organised a music show.
The programme, named An Exquisite Musical Journey, had a nice array of western music ranging from pieces such as Swan Lake and the Moonlight Sonata to compositions by Andrew Lloyd Webber to songs from the world of pop music. Not only did the audience enjoy the evening but it also inculcated in them a sense of responsibility towards children suffering from life-threatening diseases.
Rich Emma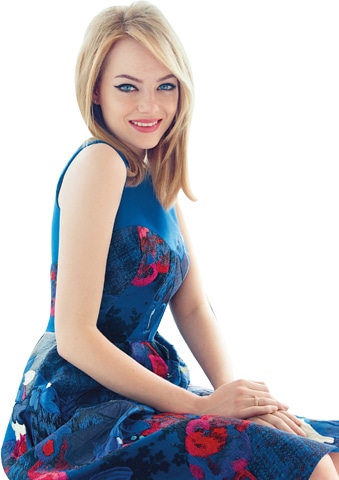 So, Forbes' annual list of highest paid actors of 2016 is out, and surprise surprise, among female actors, the effervescent Emma Stone is at the top. Last year, she bagged 26 million dollars, the bulk of which was earned through her Oscar-winning performance in La La Land.
Tell you what, the competition was tough, though! Jennifer Aniston came a close second with 25.5 million dollars, followed by the other famous Jennifer (Lawrence) with 24 million dollars.
While mere mortals might gawk at the stupendous earnings detailed here, it would be instructive to remember, as JLaw has pointed out a number of times, the earnings of top female actors are still only a fraction of their male counterparts.
The spirit of ancestors
The younger generation of cine-goers might not know that Farhan Akhtar's grandfather Jannisar Akhtar was a distinguished Urdu poet (his father Javed Akhtar too is no stranger to literature and showbiz). But his great-great grandfather Fazl-i-Haq Khairabadi was also a verse-wielder and freedom fighter.
So it proved to be an emotional experience for him when he visited the city of Khairabad to get the 'feel' of the province of UP since these days he is promoting an upcoming movie called Lucknow Central. He was swarmed by many fans and greeted by his relatives, including a couple of grand-aunts. Later on, he visited his ancestral home and graveyard.
Farhan A felt so connected with the place that he said, "I want to know what happens to the kids when they finish their schooling … I'll see what I can do about developing the schools here further."
Good on you, Farhan mian! Hope this isn't mere lip service.
It's a musical … sans SRK
Director/choreographer Farah Khan is at it again. Yes, her next movie project is on the anvil, and no prizes for guessing, it's a musical.
News is that her favourite actor Shah Rukh Khan is not in the film. He turned down the project citing the reason that at this stage of his career he only wants to do 'good scripts.'
Tch, tch … Perhaps SRK realised choreography can only take you so far.
He tweets
He is an octogenarian, but his heart is as young as his grandchildrens'. Veteran actor Dharmendra (aka Dharamji) has joined Twitter and Instagram and the Indian film industry has welcomed his arrival on social media with open arms.
The seasoned actor's first tweet was: "Your love has encouraged me to come close to you … so here's me from the sets of YPD Phir Se." How cool is that? Just waiting for the moment when Dharamji will respond to his trolls by saying, "Kuttey, main tera khoon pi jaon ga …"
Published in Dawn, ICON, August 27th, 2017