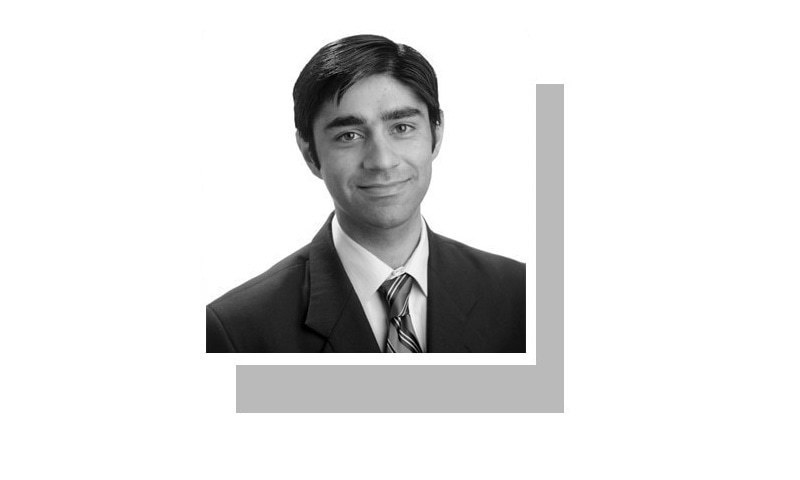 FINALLY, some good news on the Pakistan-Afghanistan front: President Ashraf Ghani and Prime Minister Nawaz Sharif met on the sidelines of the Shanghai Cooperation Organisation summit and have signed up to try and get the relationship back on track.
Given where things have been heading of late, this isn't trivial. Ghani has been on the 'bash Pakistan' bandwagon without pause. Pakistan has given up on trying to make things work. Recent policy choices — forced return of Afghan refugees and border fencing for example — were, in some ways, designed to signal that Pakistan no longer cared.
This is myopic. Taken to their logic conclusions, these stances can't make for a happy ending. Neither can Afghanistan articulate a way to peace without Pakistan being on board, nor can Pakistan do anything to avoid a spillover of continued instability in Afghanistan. Such is the tyranny of geography in this relationship.
Kudos to Ghani and Sharif for signalling they want to end the logjam.
So kudos to the two leaders for signalling their intent to break the logjam. They have gone beyond pleasantries. The read-out from their meeting suggests they have put their finger on the two most important prerequisites for a way forward.
First, they seem to have reopened the conversation of a peace process involving the Afghan Taliban. We are told the Quadrilateral Coordination Group (QCG) will be revived. This is good news and ought to force a rethink about Ghani's intentions in the Pakistani camp.
Pakistan's security establishment has been of the view that Ghani opposes any reconciliation with the Taliban and benefits from continuing to stall efforts to revive the peace process. But his acquiescing to the QCG doesn't fit this logic. The forum is Pakistan's preferred choice — because it keeps India out and allows Pakistan a seat on the table without making it solely responsible for the success of the process. As the party that has been advocating reconciliation and stands to gain immensely from it, not to take Ghani's overture seriously would be self-defeating.
Second, Ghani and Sharif have reportedly agreed on the need for a verification mechanism to confirm each other's actions against terrorism. Perfect! Genuine verification is the only way to give pause to the reflexive tendencies to blame major terrorist incidents on the other; or to establish culpability to force the state in question to make amends in tangible ways.
But two types of verification mechanisms will be needed: one, to identify if the other side's territory or people had anything to do with an attack across the border; and another, as agreed, to confirm that the state in question has acted sincerely against the perpetrators of an attack.
This isn't easy. Verification requires coordination, information sharing and use of technical means beyond merely carrying phone data and voice intercepts to each other's capitals after attacks. Also, the two sides may need third parties like the US and China, both as work-arounds to their mutual mistrust and to leverage their superior technical capacities. Sans this involvement, verification efforts may end up being another avenue for point scoring.
The US and China must also use the backdrop of the Sharif-Ghani meeting to publicly reaffirm their commitment to the QCG process and the four participants should immediately announce a meeting to agree on next steps. Ghani should task his newly appointed High Peace Council chief (or anyone else he may choose to) to fast-track efforts to engage the Taliban through this process. Pakistan should not ask to be at the centre of the process, nor seek to host any meetings with the Taliban. A Pakistan-led process will not be acceptable to the Afghans or the Taliban. Pakistan's role should primarily be to facilitate free exchanges between Kabul and the Taliban willing to speak to it. In return, Ghani should agree not to hold Pakistan responsible for the fate of the talks.
For any of this to work, the civilian leadership in both countries will have to force their security establishments into action. Intelligence agencies on both countries have long been convinced that the civilian principals on the other side don't control their opposite numbers. Worse yet, they believe the other has and will continue to sabotage all efforts aimed at improving ties between the two countries. This implies that neither the ISI nor the NDS will move on the proposed agenda unless they are convinced that their counterpart will. President Ghani and Prime Minister Sharif will have to prove that they are in charge.
Pak-Afghan ties are too broken to return to normalcy immediately. And yet, the two sides must push ahead with this approach. The alternative is mutual instability and suffering — in perpetuity.
The writer is a foreign policy expert based in Washington, D.C.
Published in Dawn, June 13th, 2017
For more live updates, follow Dawn.com's official news Instagram account @dawn.today