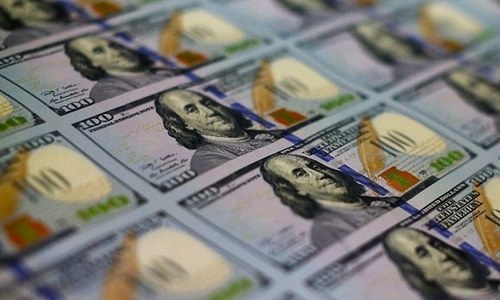 KARACHI: The State Bank of Pakistan (SBP) has issued fresh guidelines to combat money laundering and financing of terrorism in line with the United Nations Security Council (UNSC) resolutions.
Pakistan has been under pressure over the issue of money laundering as the Federal Investigation Agency (FIA) keeps arresting people involved in this illicit practice.
In the middle of November 2015, US authorities revealed that they had arrested Pakistani currency dealer Altaf Khanani in September of that year. They accused Khanani Money Laundering Organisation (MLO) of laundering illicit funds for organised crime groups, drug trafficking organisations and designated terrorist groups throughout the world.
It was a shock for currency traders and a source of concern for Pakistan which, despite being a major victim of terrorism, faced international pressure to do more against this menace.
In the first week of December 2016, Khanani and Kalia International (KKI) Director Javed Khanani died after falling from an under-construction building in Karachi.
Mr Khanani and Munaf Kalia were arrested by the FIA in a raid in November 2008. This led to the discovery of an illegal money transfer system that was run by their company, KKI. The company was closed and the SBP did not restore its licence even after its directors were finally released.
The UNSC's relevant committee approved the addition, amendments and deletion of individuals and entities subject to the assets freeze, travel ban and arms embargo as set out in the UNSC resolutions.
The government under UNSC Act 1948 gives effect to the decisions of the UNSC whenever the consolidated list maintained by the sanctions committee is updated. The Ministry of Foreign Affairs issues Statutory Regulatory Orders (SROs) to provide legal cover for implementing sanction measures under the UNSC resolutions.
"It is clarified that the obligations and prohibitions regarding proscribed entities and persons mentioned in the regulations and guidelines are applicable, on an ongoing basis, to proscribed/designated entities and persons," said a circular issued by the SBP on Friday.
The SBP said the relevant paragraphs of Regulation 1 and Guidelines stand amended with consequential changes. "Banks/development finance institutions (DFIs)/micro-finance banks (MFBs) are advised to ensure compliance of the requirements in letter and spirit," said the SBP.
Recently, key exchange companies said sending money out of Pakistan through illegal channels has been made impossible. People involved in the currency business are not even ready to discuss this issue. However, they accept that this illegal business cannot be eradicated completely as it has deep roots and extreme secrecy.
Since the issue of terrorism has created a hostile situation particularly in Pakistan, Afghanistan and now Iran, the illegal transfer of money is a key to fighting this menace.
"Banks/DFIs/MFBs should not provide any banking services to proscribed or designated entities and persons or their associated persons as required under Anti-Money Laundering and Combating the Financing of Terrorism (AML/CFT) Regulations," said the SBP.
The government has already prescribed a penalty of up to Rs10 million for noncompliance of the sanctions regime under UNSC Act 1948 and Anti-Terrorism Act 1997.
Published in Dawn, June 10th, 2017