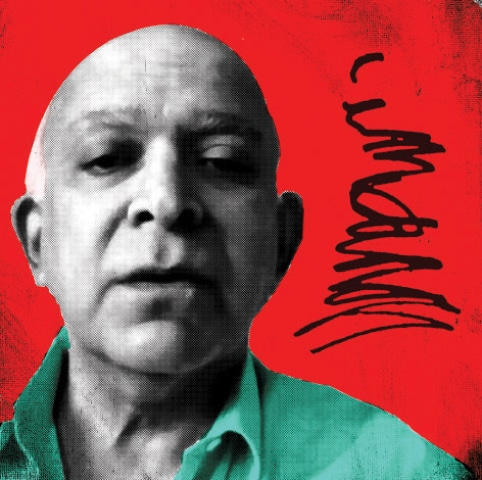 In February 2007, Mai Ghoussoub — my publisher at Saqi Books and a very dear friend — rang me up in the morning to tell me that the first copies of Insomnia, the third collection on which I'd worked with her and her redoubtable editorial team, had just come in. Because of my teaching load, it had taken me over four years to produce a new book after the enthusiastic critical reception of Turquoise; most of it had been completed the previous year under pressure from her and my editor. She was excited, as was I. Insomnia was also my first book to be published under their new Telegram imprint, and a Pakistani edition was to appear almost simultaneously. I rushed over to collect my copies — I wasn't teaching that day — and we had an impromptu celebration for what she said was her favourite of my books.
Four or five days later, on the 17th, I was packing to leave for Scotland where I was attending a meeting, when a call from a mutual friend literally shook the foundations of my world. Almost unable to speak, she told me that Mai had suddenly died in hospital, at the age of barely 54. My book was launched, as scheduled, about three weeks later — the occasion inevitably became a celebration of a life and a wake for her early death.
Mai was one of the best-loved independent publishers in England. She was co-founder, with Andre Gaspard, of the pioneering Saqi imprint which brought modern classics of Arabic prose and Middle Eastern Studies into the mainstream of British publishing. Also a sculptor, performance artist, journalist, critic and bookseller, Mai published Leaving Beirut, a hybrid work of memoir, fiction and essay about a decade before her death. She also wrote short fictions in her third language, English; she'd rush over to show me her work at the café overlooking the canal near my house, just as she'd rush over to push me to complete something I'd left unfinished (which I often did in the 1990s), or to fill new manuscripts I'd produced with annotations in the margin while I corrected her erratic, but hugely expressive, English. (French was to Mai what English was to me — languages we'd had imposed on us as children at the cost of articulacy in our own, and we'd spent years trying to free our tongues from these imposed strictures; our multilingual sensibilities contributed hugely to our compatibility.) A book of her stories and essays was published posthumously.
---
"When she discovered that I was interested in Urdu literature, she commissioned from me a long essay on Muhammadi Begum — the first woman to make a career as a writer of Urdu fiction in Lahore at the turn of the 20th century — for her Arabic journal Abwab.
---
I first met Mai at a Middle Eastern conference at the Institute of Contemporary Arts in the early '90s, but it was around New Year '95 that we suddenly bonded; when she discovered that I was interested in Urdu literature of the early 20th century, she commissioned from me a long essay on Muhammadi Begum — the pioneering editor and first woman to make a career as a writer of Urdu fiction in Lahore at the turn of the 20th century — for her Arabic journal Abwab. She worked closely with me on the essay, which also appeared the following year in the Annual of Urdu Studies.
Three years later, after my second book was turned down by at least three publishers as "too difficult" Mai, who had been reading my stories with a critical eye for some years, told me in a casual manner that Saqi had decided to relaunch their fiction list after a few years of focusing entirely on non-fiction. They wanted an international list and were beginning with a novel about gypsies by an expatriate Turkish writer. They'd love to bring out my collection the following year. But, I told her, I'd always wanted to be published by her, years before we ever met. (And it was true. Way back in 1986, I'd read a review of a novel called War in the Land of Egypt by Yusuf al-Qaid; an excellent work. It was through that novel that I'd discovered the work of Naguib Mahfouz, who hadn't yet won the Nobel Prize, and then gone on to read many works of Arabic fiction in translation. It was also through another Saqi book, Victims of a Map, that I first read the poetry of Adonis and Mahmoud Darwish. Since I felt no connection with Indian literature and there wasn't anything available to me from Pakistan until I started reading Urdu some years later, Arabic fiction became, for some years, a kind of surrogate home; I often wrote about it, and my earliest literary friends were Arab writers.)
Over the years, Mai introduced me to some of her favourite Arabic fictions, notably the short stories of Yahya Haqqi and The Open Door, a feminist bildungsroman by the Egyptian Latifa al-Zayyat — both writers reminded me of Pakistan — as she felt my tales often evoked her world. I remember the excitement with which she handed me al-Zayyat's novel when it came out in a fine translation in early 2001. On the anniversary of her death, the best tribute I could think of was to walk over to a recently opened bookshop, Alef Books, with its shelves of fictions translated from Arabic. It was a Friday and, as I walked past the park and the mosque, the afternoon weather was spring-like. In the shop, I was greeted by a new, handsome edition of The Open Door. I decided I'd spend Sunday rereading that, and two other books by al-Zayyat, a novel and a memoir that she'd given me in the '90s — I'd admired the memoir, and always found the novel hard to understand. To quote medieval French writer Christine de Pisan, "I forgot everything and the day passed like an hour."
No better way to fill Mai's absence, and how well she'd understand those words. Even more, after a long day's labours, she'd have loved to talk about al-Zayyat over strong, bitter coffee and to hear how, after nearly two decades, I felt I had read two entirely different, and much richer, books.
The columnist is a short story writer and novelist living in London
Published in Dawn, Books & Authors, March 19th, 2017