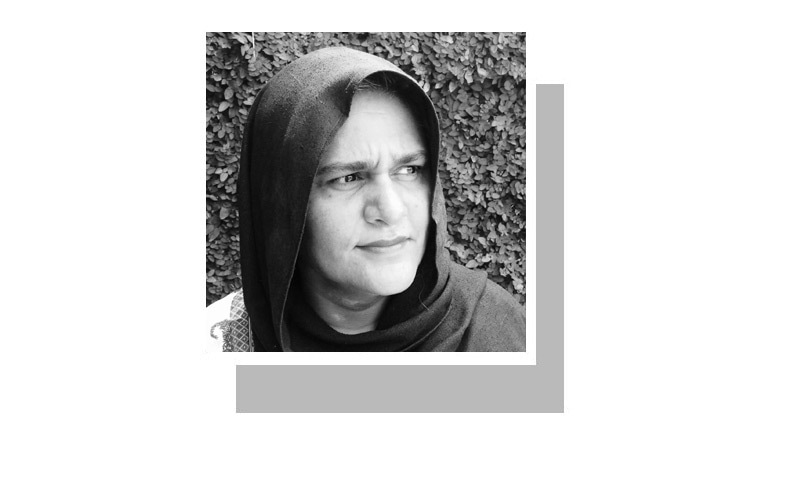 IN 2002, a little after I helped draft Pakistan's Mental Health Ordinance, Imdad Ali was convicted under Section 302 of the Pakistan Penal Code and awarded the death sentence. A 2012 government psychiatric report concluded he suffered from paranoid schizophrenia. Based on this report, a plea of insanity was presented to the court. Subsequent appeals were rejected by the high court and Supreme Court, as was his mercy petition by the president.
As Imdad Ali's execution date drew closer, further petitions were filed by human rights organisations that repeatedly raised questions about his mental capacity. Until now, multiple verdicts made it clear that the courts were unfavourably inclined towards either a second opinion to corroborate mental disorder claims, or to verify the accused's capacity to understand the nature of his trial and punishment.
After three weeks of deliberations to dismiss the latest petition, the Supreme Court has now released an 11-page judgement which many in the medical profession would say appears at odds with both scientific reason and evidence.
---
Schizophrenia is an established mental illness.
---
In this case, the court has tended to rely on exploring lay definitions in standard dictionaries rather than refer to internationally recognised classifications of disorders; in fact, its own research indicates that schizophrenia is a 'severe' mental disorder, which is characterised by abnormalities of thought processes, emotional responsiveness, perceptions, behaviour and insight.
Surprisingly, the judgement also refers to the 1988 Indian case of Ram Narain Gupta vs Smt. Rameshwari Gupta that not only explains schizophrenia in detail but also outlines its varying implications for judicial processes. This was a case where a husband filed for dissolution of marriage on the grounds that his wife had schizophrenia and was unfit to fulfil her marital obligations.
India's supreme court passed a historic ruling, not only de-stigmatising mental illness and advocating for the rights of people with mental illness, but stating that just because someone had a mental illness it did not mean that a "human being can be too readily reduced to a non-functional entity or a negative unit in family or society". The court, rightly so, pointed out that each case of schizophrenia needed to be evaluated on its own merits for assessment of the level of function or degree of capacity, and that not all cases of schizophrenia could qualify for a defence of insanity.
In view of these facts, the interpretation given by the present ruling is misleading: "Thus, schizophrenia is not a permanent mental disorder, rather imbalance, increasing or decreasing, depending on the level of stress. In recent years, the prognosis has been improved with drugs, by vigorous psychological and social managements, and rehabilitation. It is, therefore, a recoverable disease, which in all the cases, does not fall within the definition of 'mental disorder' as defined in the Mental Health Ordinance 2001."
In Imdad Ali's case, the verdict is highly controversial for the following reasons:
Schizophrenia is a permanent disorder. For some types of the disorder, an episode may be successfully treated but the patient is never completely cured as the risk of relapse cannot be ruled out. It is a biological disorder caused by biochemical abnormalities and not an imbalance depending on the level of stress.
Schizophrenia is an established mental disorder. The quoted Mental Health Ordinance clearly states that mental disorders refer to all mental illnesses as well as mental impairment and severe personality disorders. So going by the ordinance, the conclusion that schizophrenia is not a mental disorder is incorrect. That said, even though the Mental Health Ordinance was promulgated in 2001, it was never implemented. Since the 18th Amendment, all provinces have had to formulate their own mental health legislations. So far, Sindh is the only province where an ordinance has been passed and where, in the last few days, the process of installing a provincial mental health authority has been initiated.
If the court chooses to rely on the Mental Health Ordinance, it is imperative to note that the ordinance clearly instructs periodic assessments of mentally disordered prisoners (Chapter 9) and the establishing of forensic psychiatric services (Chapter 10) so that offenders with mental disorders can be properly assessed and treated. Research by the court confirms that effective treatments are available, so why then was Imdad Ali denied such treatment?
Finally, it should not be the judiciary's domain to question established medical facts about illnesses, including schizophrenia. What is to be established is the evidence for or against the mental capacity of the prisoner.
These issues necessitate a credible psychiatric assessment or a second opinion, based on scientific (not speculative) evidence. This is a basic right of people with mental illness, including Imdad Ali.
The writer is a consultant psychiatrist.
Twitter: @AsmaHumayun
Published in Dawn, October 23rd, 2016