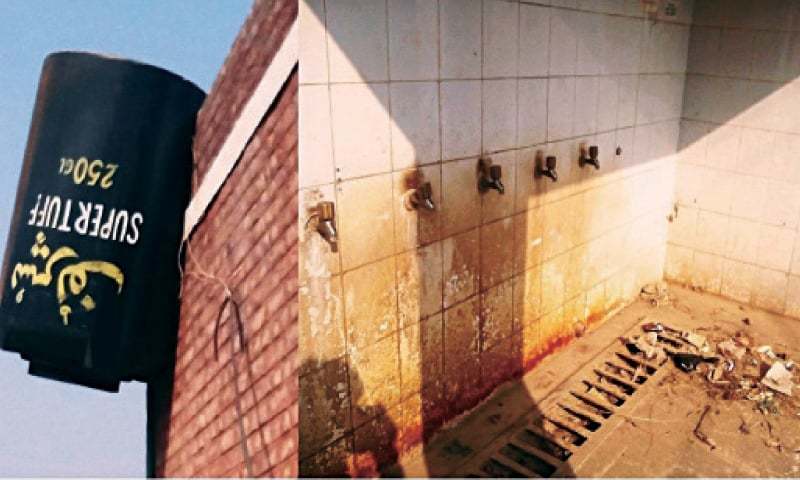 SAHIWAL: Most water filtration plants in the rural areas of Chichawatni tehsil have been dysfunctional for the last seven to eight months.
The residents claim they have repeatedly complained to the Tehsil Municipal Administration (TMA) officials who have turned a deaf ear to their cries.
The tehsil municipal officer says a village "user committee" has been formed to look into and forward complaints and the TMA is responsible for fixing or repairing filters.
Financially assisted by Punjab, the district government had provided 14 water filtration plants to Chichawatni city and 25 to rural villages a few years ago and the TMA is supposed to look after these and remove technical faults.
"Despite having funds at its disposal, the TMA has failed to regularly monitor the water filtration plants and has turned a deaf ear to public complaints," alleged Ghulam Abbas, a resident of Ghala Mandi, Kasowal. He said the plant had been dysfunctional for the last four months.
The TMA Chichwatni sub-engineer admits there is a problem in rural areas though all the 14 plants in the city are functioning well as their filters are regularly changed.
At least 20 plants are dysfunctional in several villages. Four plants in 118/12-L, 4/14-L, 3/14-L and Ghala Mandi, Kasowal have not been functioning for the last seven months, depriving a population of 90,000 of clean drinking water.
Chaudhry Iftikhar Ali Minhas, Kasowal union council chairman, and others including Sardar Abdur Rasheed Dogar, Malik Asad Ayub and Sajjad Akbar, Zakat Committee chairman, told this correspondent that the user committee submitted written complaints to the TMA but there was no response.
According to officials, there is no mechanism to monitor the plants in the rural areas.
People have demanded that the TMA staff pay regular visits and maintain filters by repairing them.
Published in Dawn October 5th, 2016