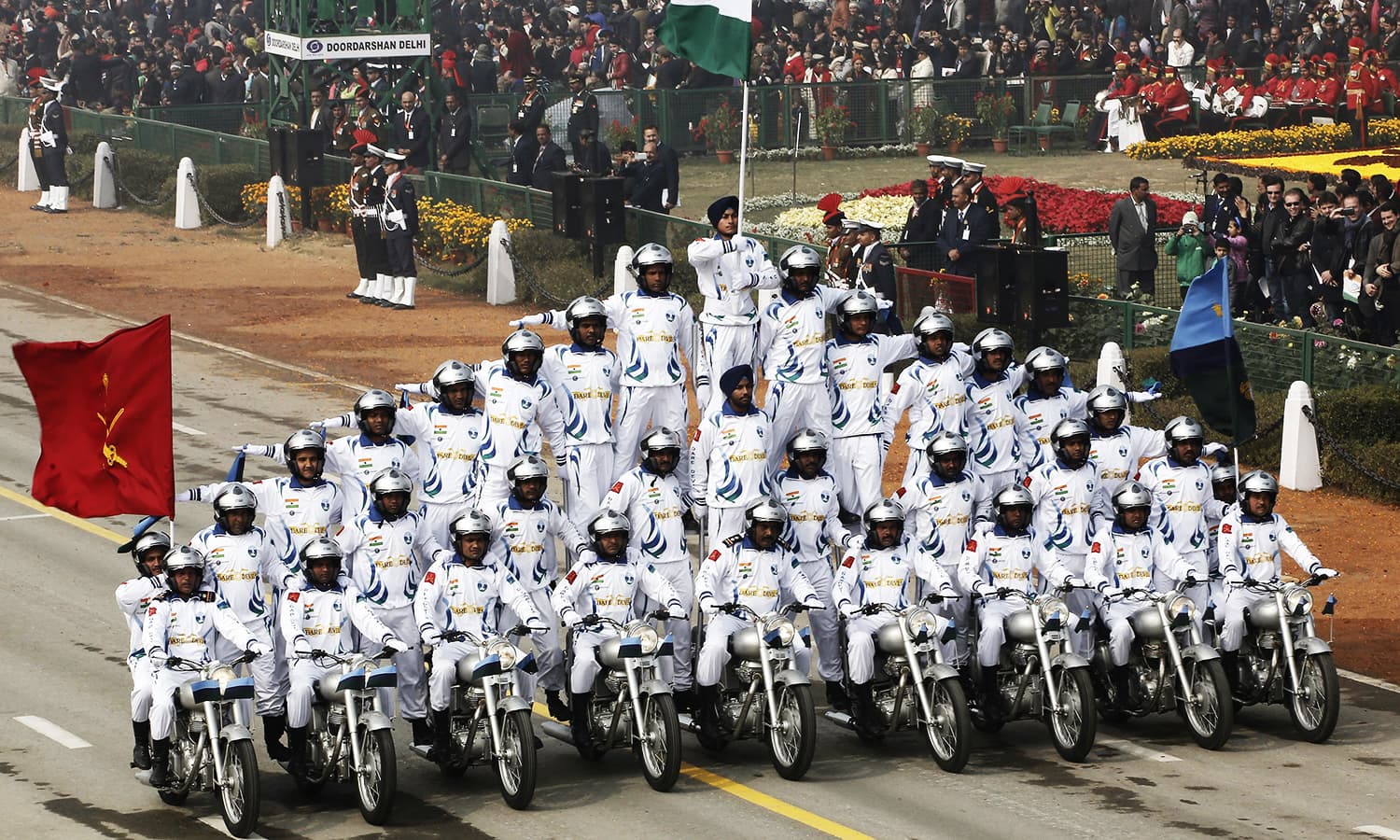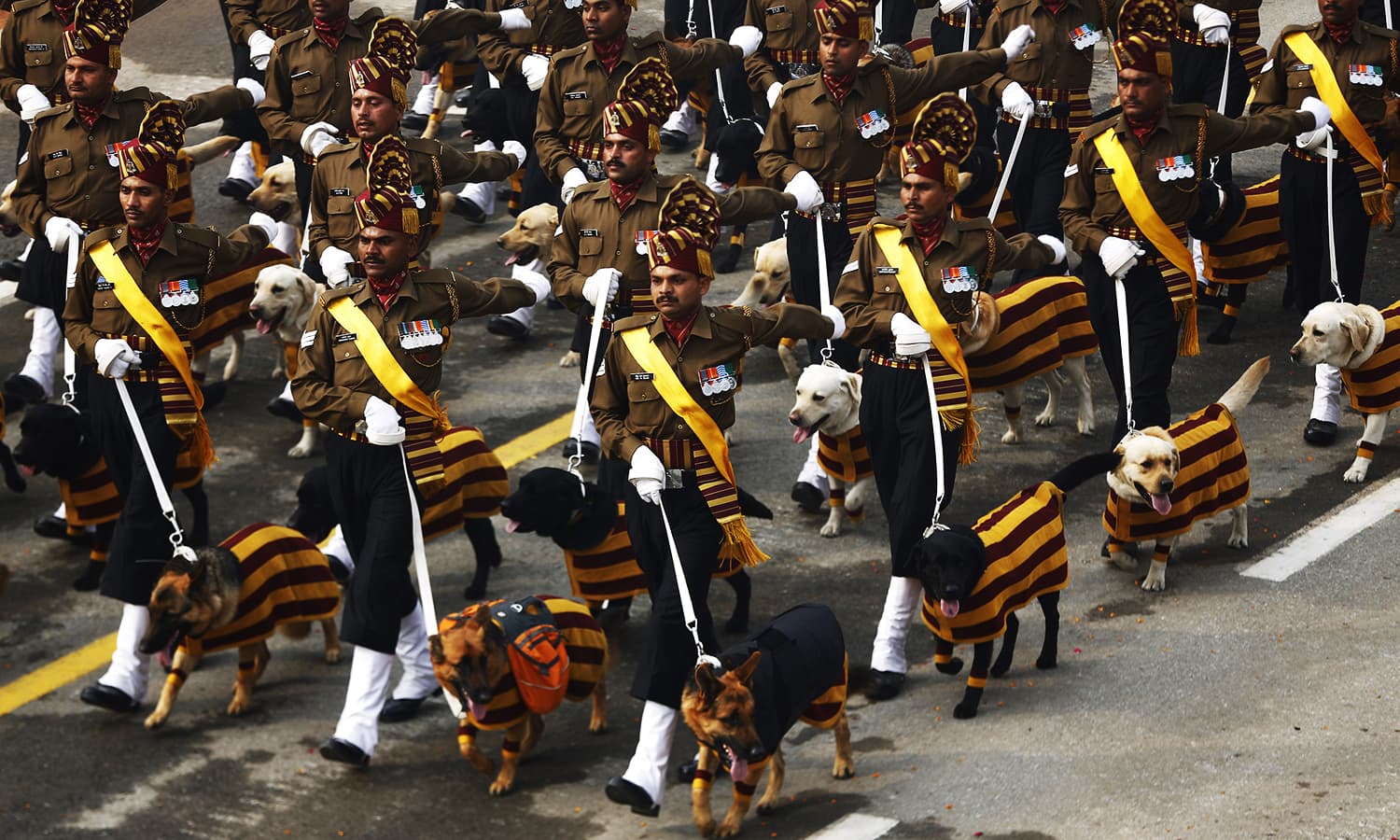 NEW DELHI: Thousands gathered in New Delhi amid tight security on Tuesday for India's annual Republic Day parade, a pomp-filled spectacle of military might featuring camels and daredevil stunt riders, with French President Francois Hollande attending it as the chief guest.
A contingent of French infantry in India for joint military exercises led the march down the capital's central Rajpath avenue, the first time foreign troops have taken part in the parade.
The mood on Tuesday was celebratory, with Indian Prime Minister Modi — sporting a gold turban that rivalled the spectacular military headgear on display — and Mr Hollande chatting as they sat side by side in a bulletproof glass enclosure.
Modi invited Hollande to the parade in a show of solidarity with France after the Nov 13 Paris attacks. Both countries this week signed an accord for the sale of 36 French Rafale fighter jets to India.
An estimated 10,000 people braved thick smog and poor air quality levels to watch the display ─ the highlight of annual celebrations of the birth of modern India.
The two-hour showcase of military might and cultural diversity included everything from tanks and state-of-the-art weaponry to camels and traditional dancers.
The mounted camels of the Border Security Force — an annual highlight — put in an early showing, decorated in brightly coloured caparisons.
Traditional dancers representing some of India's diverse regional cultures performed on colourfully decorated floats showcasing selected states.
A dog squad drawn from the Army's Remount Veterinary Corps returned to the parade after a gap of 26 years to perform a march past wearing striped coats in their unit's colours.
They were followed by motorbike stunt riders forming a human pyramid, another annual tradition, before the grand finale of the event, a fly-past by Indian fighter jets.