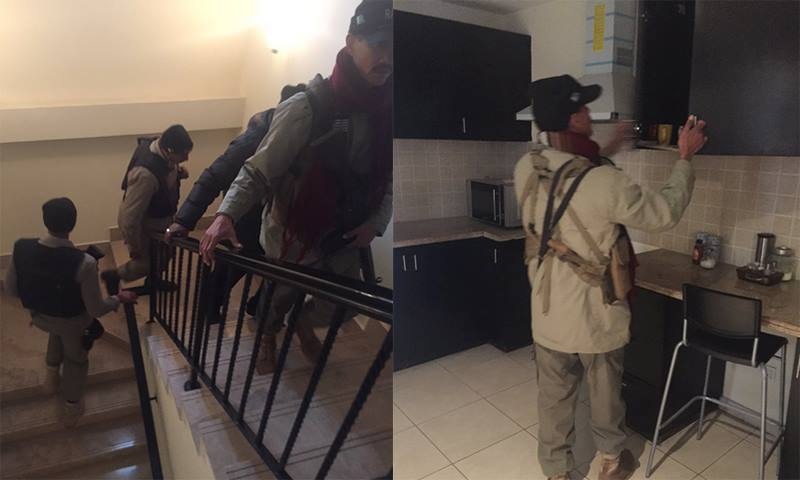 ISLAMABAD: Interior Minister Chaudhry Nisar Ali Khan on Tuesday took notice of a "search operation" conducted by Rangers at the house of Salman Masood, who is the New York Times Pakistan correspondent living in Islamabad.
The interior minister ordered an inquiry into "how, why and on whose orders a raid was conducted at Salman Masood's house," read a statement issued from his ministry, adding that an explanation has been sought from police and relevant security agencies.
"Such operations and raids are not acceptable at any cost," said Nisar.
Earlier, Salman Masood had posted pictures on Twitter, showing several Rangers personnel at his home. According to Masood, the officials said they wanted to search the premises but had no warrants.
"A man in civvies, with them, says he's from 'intelligence' but not giving more identification. Insists on property search," wrote the NYT correspondent.
Masood later posted that police told him a "terrorist search operation" was under way.
However, Rangers sources told Dawn.com that no other house in the vicinity was searched.
In 2013, on the eve of the general election, New York Times' bureau chief in Pakistan, Declan Walsh, was expelled from the country by the government for indulging in "undesirable activities."
A two-sentence letter was delivered by police officers to Walsh's home in Islamabad, which, the Times quoted as saying: "It is informed that your visa is hereby canceled in view of your undesirable activities. You are therefore advised to leave the country within 72 hours."
The move to expel Walsh, who had been covering Pakistan for almost a decade and was respected for his work, was criticised by several sections, including Dawn.
Editorial: Old habits die hard: NYT journalist expelled