ISLAMABAD: Thousands of Shias protested in Pakistan and Indian-held Kashmir on Sunday to condemn Saudi Arabia's execution of a leading Shia cleric Nimr al-Nimr, as fury over the killing spread.
The 56-year-old cleric was put to death along with 46 others, who the Saudi interior ministry said were involved in Al Qaeda killings. Some were beheaded, others were shot by firing squad.
Iran and Iraq's top leaders also condemned the execution, warning ahead of protests that the killing was an injustice that could have serious consequences.
Peaceful protests were held across the country. In Quetta where about 1,000 people called on the government to reconsider its longtime ties with Riyadh and demonstrators held placards bearing anti-Saudi slogans.
In Lahore around 1,500 took to the streets calling Nimr's execution a gross human rights violation, while in Karachi about a thousand men, women and children shouted slogans against the royal Saudi family.
Similar protests also took place in several districts of Sindh and the federal capital Islamabad, where about 500 people gathered to call on the UN to intervene to stop Saudi Arabia from targeting Shias.
Amid the rallies, Saudi foreign minister Adel bin Ahmed al-Jubeir, who was scheduled to arrive in Islamabad on Sunday evening, postponed his visit.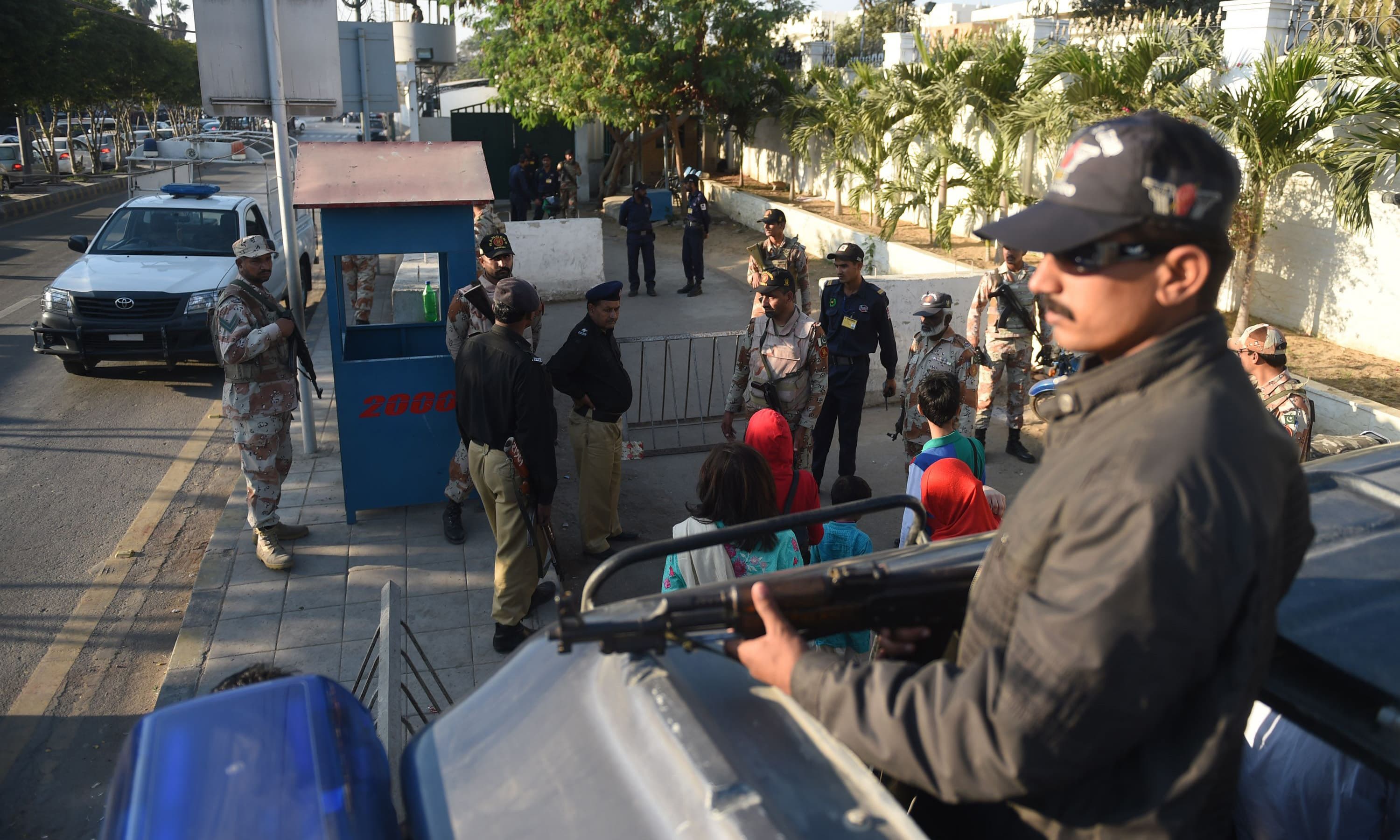 "The visit was postponed at the request of the authorities of Saudi Arabia," the foreign ministry said in a statement, adding the trip would take place on January 7.
Meanwhile in Srinagar, the main city of Indian-held Kashmir, hundreds of angry Shias clashed with police as they protested the cleric's execution.
The demonstrators bearing photos of Nimr chanted "down with al-Saud dynasty," referring to Saudi leaders and called them "stooges of America" as they marched toward the city centre.
Some hurled rocks at police, who fired tear gas and wielded batons in return, said a senior police officer speaking on condition of anonymity.
Similar protests were also held in smaller towns across the Muslim-majority region.