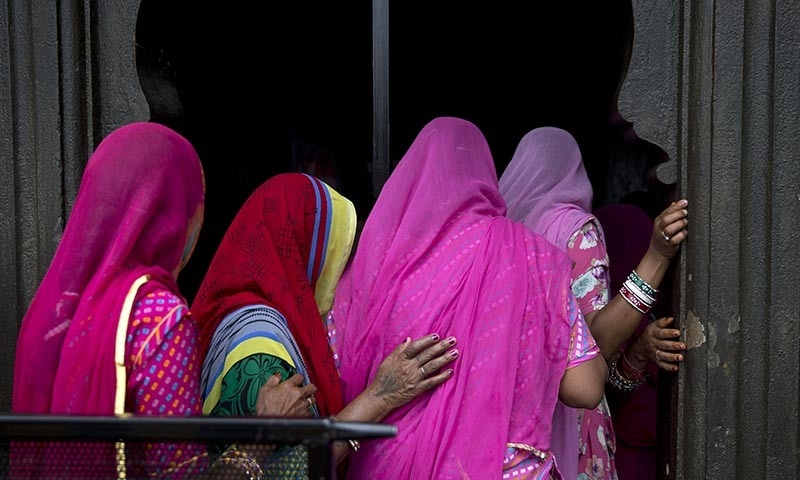 NASHIK: Tens of thousands of Hindu pilgrims and holy men washed away their sins with a religious dip on the first main bathing day of India's Kumbh Mela festival Saturday.
The Kumbh Mela, a celebration of faith in which Hindus bathe in a sacred river, is held every third year and is rotated between four holy sites.
As a result, it takes place at Nashik every 12 years and although it isn't on the same scale as the editions on the Ganges at Haridwar and the Saraswati at Allahabad, it still draws millions of pilgrims.
Nashik is unique out of the four venues in that it has two main bathing sites, the Godavari river in Nashik and nearby Trimbakeshwar temple ghat, stretching the emergency services across a wide area.
For this year's edition, officials changed the routes to the ghats to avoid steep slopes while a massive police presence of around 20,000 officers ensured little overcrowding and first aid workers stood ready.
Dreadlocked sadhus, naked and with their faces painted, were first to bathe, entering the water at Trimbakeshwar shortly before 4 am. Other sects quickly followed, shedding their orange robes and splashing joyously in the ghat before being moved on hastily by police to make way for the next wave of devotees.
The Kumbh Mela has its origins in Hindu mythology, which describes how a few drops of the nectar of immortality fell on all of the places that host the festival, the fourth being Ujjain in central India.
Between eight and ten million pilgrims are expected to attend the two-month-long Hindu festival this year. There are two main bathing dates left, on September 13 and September 18. — Text by AFP