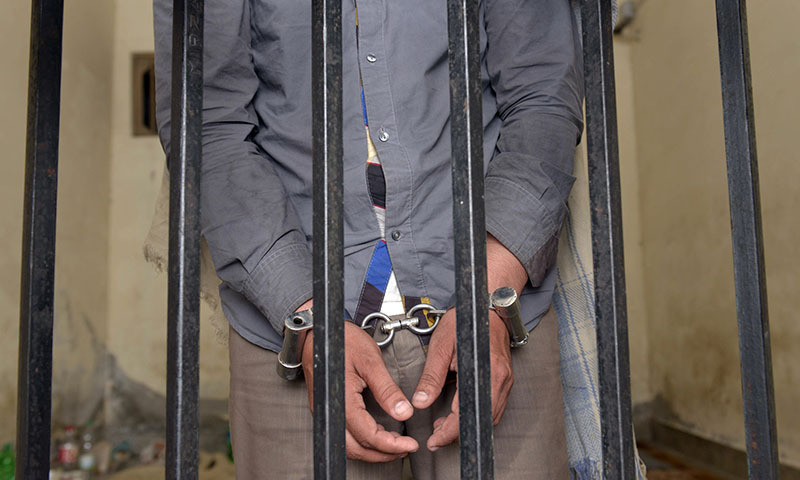 KARACHI: Twelve death row prisoners convicted of murder were hanged on Tuesday morning in various cities of Punjab, including Lahore, Rawalpindi, Faisalabad, and Gujranwala, DawnNews reports.
Lahore
Mukhtar, who was hanged in Lahore's Kot Lakhpat Jail, was sentenced to death for killing a man in 2014 over an old feud.
Rawalpindi
Three convicts imprisoned in Adiala Jail ─ Jawed Sultan, Muhammad Rafiq and Ikram Hussain ─ were hanged on Tuesday. All three were from Chakwal's Choa Saidan Shah.
They are believed to have killed more than one man in 1990 over a long-standing rivalry, due to which a sessions judge sentenced them to death by hanging. The convict's appeals for mercy were rejected.
Faisalabad
Two convicts, Allah Ditta and Younas were hanged in Faisalabad Central Jail on Tuesday.
A third convict's death sentence was postponed due to an understanding reached between the involved parties.
Younus was sentenced for killed three people in 2000. Allah Ditta killed a woman in 1999.
Gujranwala
Ashraf, who was accused of raping and killing a 12-year-old girl in 1999, was hanged in Gujranwala Central Jail.
The execution of a man jailed for the murder of three others was postponed after an agreement was reached by both parties.
Sialkot
Basharat, jailed for the murder of three in 1999, was hanged in Sialkot District Jail.
Bahawalpur
Two murder convicts were hanged in Bahawalpur Jail. Ghulam Rasool was hanged for killing three, including a woman, over a personal enmity.
Asghar killed someone for resisting robbery.
Jhelum, Dera Ghazi Khan
One murder was hanged in Jhelum and Dera Ghazi Khan jails respectively for killing close relatives over a dispute.
Appeals to higher courts challenging the death penalty for all convicts had been rejected. Death warrants were issued following the courts' decisions.
Read more: Pakistan executes 150 in six months
Pakistan has executed over 150 'criminals' over the past six months.
The United Nations, the European Union, Amnesty International and Human Rights Watch have urged the government to re-impose the moratorium on the death penalty.
The moratorium on executions will be imposed during the upcoming holy month of Ramazan.
Prime Minister Nawaz Sharif partially lifted the moratorium on the death penalty for executions linked to terrorism following the Dec 2014 Taliban attack on Peshawar's Army Public School, leaving at least 50 convicts facing execution.
The moratorium was lifted completely on March 10, leaving 8,500 prisoners on death row ─ one of the largest death-row populations in the world ─ up for execution.
Read more: Pakistan to halt executions in Ramazan