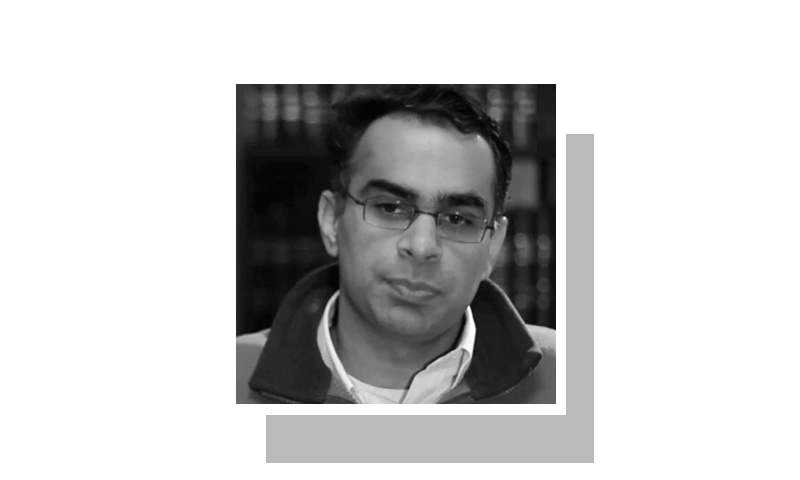 WHO can disagree that for too long irregularities and corrupt practices during elections have remained acceptable for us in Pakistan? Or that without Imran Khan and PTI's doggedness and audacity to keep beating a wailing (if not dead) horse, fair elections wouldn't have been a public issue? But notwithstanding the public service of flagging a vital issue or igniting debate on urgent electoral reforms and energising and expanding PTI's own support base in the process, are PTI's wishes about to come true with the judicial commission (JC) in action?
The media's excitement over JC proceedings is understandable. Who wouldn't want dry legalese to be peppered with intense political drama? We are witnessing a public trial of PML-N and the Election Commission with people of Pakistan as judge and jury. As the Judicial Commission Ordinance, 2015, doesn't have a legal implementation mechanism, the PML-N government could theoretically disregard whatever the JC finds. Except that a finding that PML-N lacks a public mandate would rob the government of its political authority and ability to continue forth.
PTI would wish the JC to do what the election tribunal has done in NA-125: declare the whole election void due to "prevalence of extensive corrupt or illegal practice at the election". Section 70 of the Repre­sentation of People Act, 1976, authorises an election tribunal to do so if it is convinced (on the basis of evidence presented by parties in adversarial proceedings) that the veracity of the election result can't be ascertained due to sweeping illegalities committed by anyone and not necessarily the winner.
---
What we have seen so far are theories of rigging based on anecdotes, innuendos and deductive reasoning.
---
This is different from saying that the winning party stole the election through premeditated design and conspiracy. It is saying that given that the result can't be verified due to widespread illegalities, it must be discarded and fresh elections called even without any determination of who indulged in wrongdoing. Can the JC assume such Section 70 powers and declare election 2013 void on the whole based on inferences drawn from sample constituencies in inquisitorial proceedings?
Whether it is PTI's white paper or repeated allegations of rigging and conspiracy against all and sundry, what we have seen so far are theories of rigging based on anecdotes, innuendos and deductive reasoning. The theories are laced together by an incurable belief that PML-N couldn't possibly have won a straight fight. Other than the resolve to kill PML-N with smoking guns, PTI has adduced no hard evidence of rigging. Does that make the JC a fishing expedition for PTI?
PTI is suggesting that, on the eve of the election, individuals especially hired by the caretaker set-up from Urdu Bazaar Lahore printed additional ballots for rigging. It is also saying that election results weren't computed and announced on the basis of genuine Form 14s, ie irrespective of what transpired at a polling station, the returning officer (RO) just assigned votes on the basis of his whims with no correlation to Form 14 and the result actually tabulated at polling stations by the presiding officers.
Did PML-N rig the election by engineering the hiring of extra staff on the eve of the election (with the complicity of the Election Commission and caretakers), used such staff to print and also steal extra ballot papers and then stuff ballot boxes with such stolen ballot papers on election day? If this is the theory, the fact that extra staff was hired or additional ballots printed is evidence of what? Relevant would be proof that such staffers were PML-N agents, and that they stole ballots and that PML-N stuffed boxes with such ballots.
The other theory is that ROs were key players in the grand conspiracy and conjured up fake results on the night of May 11 after Mian Nawaz Sharif signalled to them during his victory speech. Later, ballot boxes were stuffed with garbage to ensure that results couldn't be verified. Now this is a different theory from the first. So which one is it — fake results or stuffing? And in case of fake results, don't we need evidence of swindlers huddled in dark rooms executing the conspiracy and exchanging favours with money etc?
Here is the reported basis of Imran Khan's repeated allegation that Najam Sethi was involved in election rigging. Someone advised Khan that Americans record conversations of significant Pakistanis. That they recorded one between Nawaz Sharif and Najam Sethi in which Sethi allegedly informed Sharif in Punjabi that he had "inflicted 25 punctures" ("Mian saab paintee panchur laa ditay nai"). The poor Americans unable to decrypt the Punjabi version of 'puncture' sought help in translation from a Pakistani, who told someone, who told Khan.
Doesn't sound plausible? Why would Sharif make Sethi chairman Pakistan Cricket Board if not to reward him? So there. Input? An anecdotal account and deductive cause-and-effect reasoning, thrown in with the cynical sense that anyone and everyone in our beloved homeland is up for sale. Output? Firm belief that there was a planned conspiracy and rigging. The problem with anecdotal evidence is that it is of little legal value. But how stark is the evidence problem if the object is to use legal proceedings to produce political consequences?
If PTI stumbles upon some hard evidence during the JC proceedings, it pushes the grand conspiracy theory. If not, it could urge the JC to conclude that as overwhelming irregularities now make it impossible to verify the authenticity of results of election 2013, the whole election ought to be declared void. Even if the JC refuses to take this flight of fancy, it could still reach the same conclusion as the election tribunal in NA-125 (without proposing re-election): that veracity of the election results can neither be confirmed nor denied.
Bottom line is that PTI has nothing to lose so long as election 2013 doesn't get a clean chit of health from the JC. PTI has succeeded in shaping the rigging narrative in such manner that no matter what the outcome of JC proceedings, PTI will walk away looking good. It will either be celebrating its vindication by the JC or condemning our dysfunctional justice system for its failure to right wrongs.
The writer is a lawyer.
Twitter: @babar_sattar
Published in Dawn, May 11th, 2015
On a mobile phone? Get the Dawn Mobile App: Apple Store | Google Play