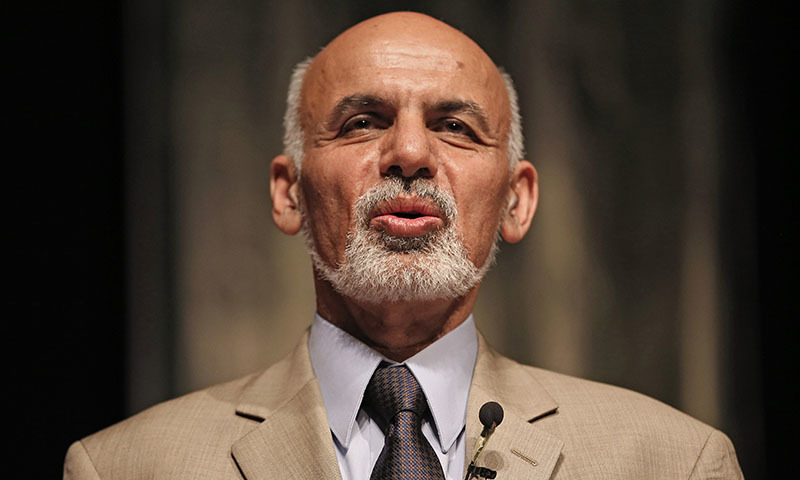 KABUL: A senior Afghan lawmaker has warned President Ashraf Ghani about relying on Pakistan to help broker peace talks with the Taliban, citing Islamabad's support to the insurgents in the past.
"I am in support of peace and stability in Afghanistan, but I don't have much faith in Pakistan's honesty over peace talks," Fazil Hadi Muslimyar, speaker of the upper house of parliament, told Reuters.
Also read: Afghanistan's enemy is Pakistan's enemy, says army chief
"President Ashraf Ghani must have a guarantee from Pakistan that if the Taliban enter into negotiations, Pakistan will not use other militants as proxies [to fight against Afghanistan]," he said.
Rangin Dadfar Spanta, a national security adviser in the last government, said he supported the peace initiative, but also had concerns about Pakistan's role in the process. "Pakistan's military and its intelligence agency are the forces behind the Taliban, and that prevents me from being hopeful," Mr Spanta said.
Mr Ghani's government, meanwhile, has told sceptics that Pakistan is committed to peace talks aimed at ending 13 years of conflict between the Taliban and Afghan and foreign forces.
"Recent messages and actions from Pakistan indicate that Pakistan is committed to bringing peace and stability to Afghanistan," a spokesman for Mr Ghani said.
Published in Dawn March 10th , 2015
On a mobile phone? Get the Dawn Mobile App: Apple Store | Google Play