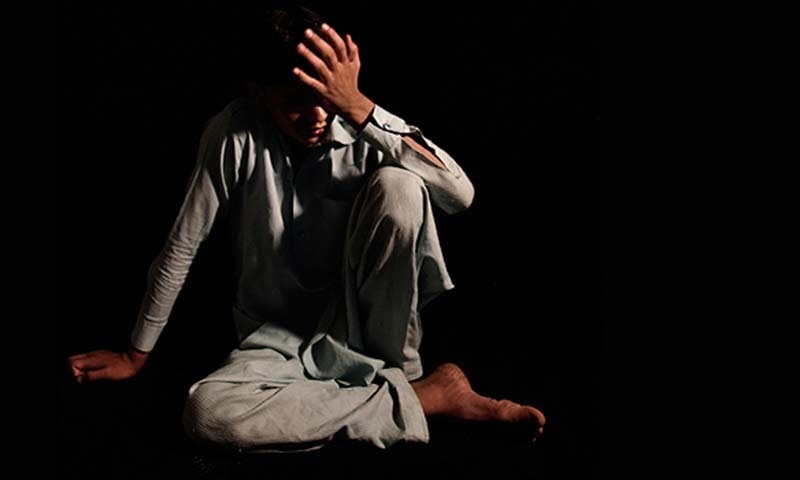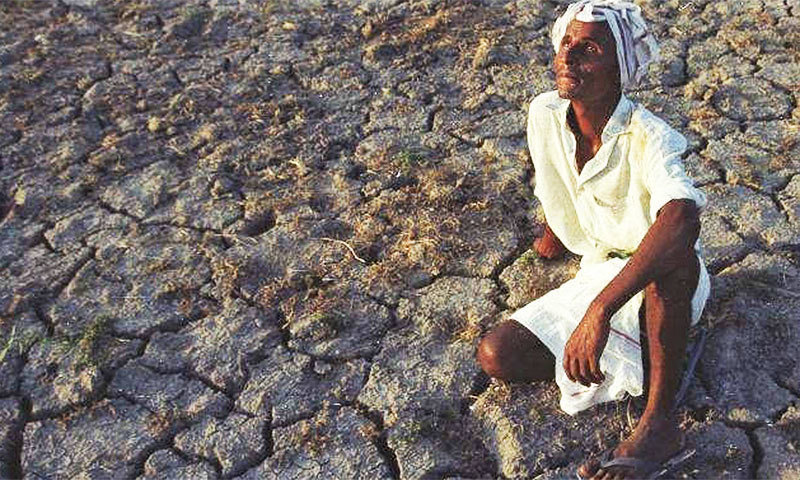 HYDERABAD: A 45-year-old poverty-stricken man, along with his 10-year-old daughter jumped into a well in the coal-rich town of Islamkot in Tharparkar district to end his life on Friday evening, in the latest incident of many reported in recent months.
Over the past few years, suicide by poverty-hit men and women, sometimes along with their children, has registered an upward trend in this desert region, which faces drought for a third consecutive year now.
Also read: Poverty causing people to kill themselves in drought-hit Thar
Ameer Ali Saand was said to be under debt and was unable to clear it easily. "He perhaps decided to commit suicide along with his daughter, Hajra, due to that reason," his cousin, Shakkar Deen Saand, was quoted as telling other residents of Mataro Saand village of Islamkot, home to huge coal reserves.
Hajra was a second grade student in a government primary school of the area. "Her mother had been ill for three years before she died and Ameer Saand used to borrow money from various sources to make ends meet," according to Shakkar Deen Saand.
The deceased man served in a hotel and earned hardly Rs200-300 per day. His debt continued to rise and it became gradually more and more difficult for him to afford essentials of life for his family. The couple had two sons and three daughters, one of them school-going.
Tharparkar district is mainly dependent on rains for cultivation of different crops like millet and guar, sesame, pulses, beans which need three cycles of rains, each one must be accounting for 150mm or more rainfall. If there are no rains, the marginalised groups among Thar's population start migrating to the barrage areas to find work on farms or some odd jobs.
In such seasonal migration, only men normally leave their villages in search of jobs but in a famine situation, the entire families have to leave for urban areas in search of drinking water. Over the last five months, migration of families at an accelerated pace has been witnessed and their cattle reported perished. Locals say that generally men alone commit suicide for different reasons, mainly joblessness and poor economic conditions but a disturbing trend emerging now as women, besides men, kill themselves in some case they kill their children in the same manner.
"Look, everything in Thar revolves around rains. If we have rains we will have food in shape of crops to meet financial requirements. With no rains as is the case today, we suffer," says Ali Akbar Rahimoo, who heads an NGO in Chhachhro taluka of Tharparkar.
"When there are no rains, the poor starts seeking loans from all possible channels there while others sell their gold ornaments and livestock to keep their economic cycle going. But those facing ailments and need money for medicines, which are usually not available in government hospitals, remain worst sufferers," he says.
Citing a famous local saying in Thar that "one single drought pushes Tharis five years back", Mr Rahimoo said currently we were in a third straight drought. So you can assess scale of economic destruction, distress, misery and mental depression among people," he adds.
According to the data his NGO has collected, 10 men and 14 women committed suicide in the district in 2011, 18 men and 17 women in 2012 and 12 men and 17 women ended their lives in 2013. The data pertaining to the first seven months of 2014 available with the NGO put the number of such cases at 31.
"In 2014, a woman ended her life with her one child and another with her two children in Rohiraro Bheel village of Chhachhro," says Mr Rahimoo.
The reasons behind suicides mostly appeared to be family issues, domestic violence, diseases, poverty and mental disorder but they should not be seen in isolation from famine, which has a direct bearing on domestic issues, according to Mr Rahimoo. "For instance, a wife insists on money or milk for children and her spouse finds it hard to arrange it as he has no crops or livestock. It leads to domestic violence and often one of them resorts to extreme measure [suicide]", he says.
An elderly doctor in government hospital of Mithi with interest in social dynamic of the area, however, believes that suicide cases are mostly reported in the community that is directly dependent on agriculture or livestock sector. "Those opting for daily wages jobs or are in government jobs survive easily but those staying for their land or livestock face harsh conditions so much so that suicides are reported in them," he says, and adds that suicides used to take place previously as well but remained largely unreported and thanks to cellular phone and media these are properly reported.
Deaths of malnourished newborns are increasing frequently in Tharparkar on account of repeated pregnancies, inadequate intake of nutritious food on the part of expecting mothers, who not only raise children but work in the fields or fetch water, trudging the desert.
In Tharparkar, drought is declared after August 15 if there are no rains in monsoon season that usually begins in June and continues till August. According to a local journalist, so far 15 droughts have been declared by government in the desert.
Water is either not available in wells or its surface level has dropped drastically. Even otherwise subsoil water in most parts of Thar is brackish. Government has distributed wheat free of cost, for the first time since the current drought was highlighted in the media. It is also establishing reverse osmosis plants, powered by solar energy, to ensure that people get treated drinking water easily.
Published in Dawn, February 16th, 2015
On a mobile phone? Get the Dawn Mobile App: Apple Store | Google Play