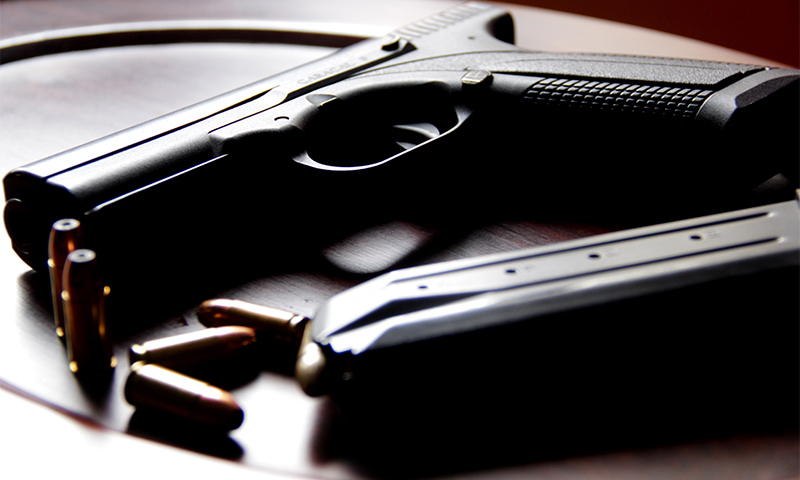 PESHAWAR: The Khyber Pakhtunkhwa government on Wednesday backtracked on its stand that teachers could carry small weapons into schools for own security after a representative body of primary schoolteachers rejected it.
Minister for elementary and secondary education Atif Khan insisted his department had never issued such instructions and that the government would not encourage teachers or students to take firearms to classrooms.
Also read: Primary teachers in KP refuse to keep arms in school
"Our government will never encourage such practice to allow teachers to carry fire arms with them to the schools," he told Dawn after addressing a convention organised by the All Primary Teachers Association Khyber Pakhtunkhwa.
The body representing over 78,000 male and female teachers of the province organised the event here against the government's plan to allow teachers to carry small weapons into schools in the wake of the Dec 16 terrorist attack on the Army Public School Peshawar.
The convention was also addressed by Awami National Party parliamentary leader Sardar Hussain Babak and PPP MPA Mohammad Saleem Khan.
Information minister Mushtaq Ghani had earlier stated that the provincial cabinet had authorised the teachers to bring along with them small weapons for safety purposes. He had said that the teachers would engage attackers in case of any attack on the schools to avoid the APS type incidents.
Civil society groups and media strongly criticised the government for encouraging teachers to take weapons to classrooms.
---
Development comes over opposition of schoolteachers
---
Minister Atif Khan said the provincial government had never taken any decision about allowing teachers to carry weapons.
However, some teachers could keep licensed arms, which was a routine practice.
The minister said the provincial government had released Rs1.5 billion to the district administrations across the province for building eight feet boundary walls and fixing two feet barbed wire on them.
He said the money released for the construction of boundary walls had been diverted from other facilities like drinking water and toilets.
The teacher association's president, Malik Khalid, said provision of security to students and teachers was the prime responsibility of the state and therefore, the association rejected the government's idea on allowing arms on campus out right.
"Our duty is to teach students and not to protect them from attackers," he said. The association's president said the government had done legislation to ban corporal punishment in schools and that lately, teachers were allowed to keep weapon, which was very unrealistic.
"It is very illogical to ask teachers to carry firearms into school," he said, adding that the government had spent millions of rupees on discouraging corporal punishment in educational institutions.
Malik Khalid said 4,763 schools didn't have boundary walls in the province and therefore, the government should immediately build boundary walls around schools.
He also opposed the involvement of teachers in anti-polio campaigns and suggested that the government set up a separate body for the purpose.
Published in Dawn January 22nd , 2015
On a mobile phone? Get the Dawn Mobile App: Apple Store | Google Play