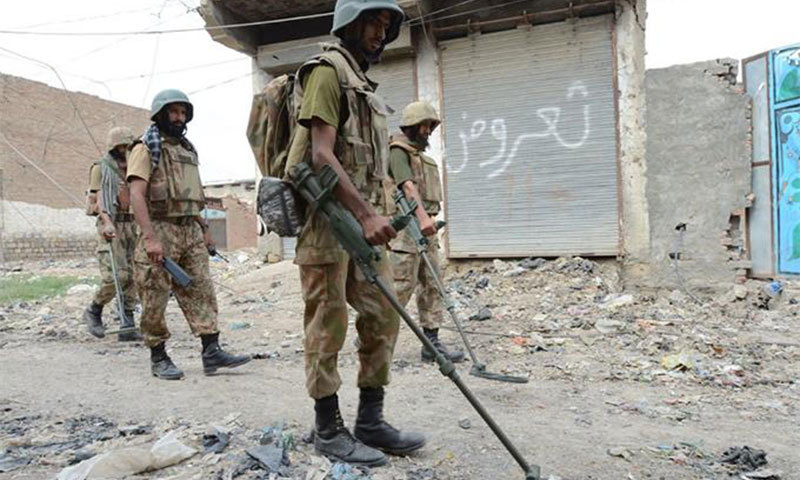 KHAR: Five people, including two activists of a pro-government group, were killed in roadside blasts in Bajaur and Khyber tribal regions on Thursday.
In Bajaur, one man and two women were killed when a bomb went off in Karani area of Nawagai tehsil, some 40km northwest of the agency headquarters Khar.
Officials said that Siraj Khan, a member of village defence committee, his wife and daughter were on way to Nawagai bazaar when they met with the fatal IED blast.
"Gul Pari, wife of Siraj Khan, died on the spot. Siraj Khan and his daughter Laila suffered critical wounds and were taken to AHQ hospital in Khar," the officials said, adding that Siraj succumbed to his injuries at the Khar hospital and Ms Laila was shifted to a Peshawar hospital where she died.
According to local people, Siraj Khan had no enmity with anyone in the area.
Two activists of the pro-government Tauheedul Islam group were killed in a blast in a remote area of Khyber Agency.
Sources said a vehicle of the group was targeted with an IED along a roadside in Nari Baba area of Bazaar Zakakhel. The blast killed two TI activists on the spot.
Published in Dawn, December 5th, 2014