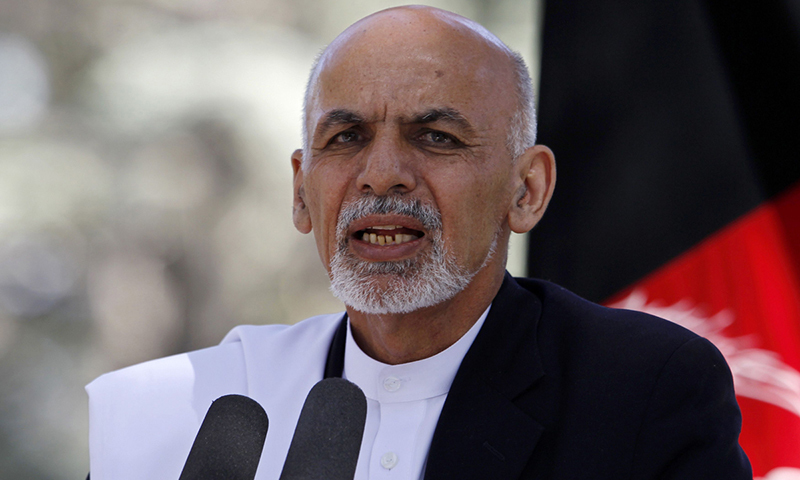 KATHMANDU: Afghanistan's new President Ashraf Ghani said Wednesday he would not allow anyone to conduct a proxy war in his country after warnings that the rivalry between India and Pakistan could spill across their borders.
Nuclear-armed neighbours India and Pakistan — bitter and sometimes bloody rivals since gaining independence from Britain in 1947 — have long accused each other of using proxy forces to try to gain influence in Afghanistan.
But the departure of Nato combat forces from Afghanistan has raised fears that their rivalry could escalate, further destabilising their troubled neighbour.
Read: Musharraf warns of proxy war with India in Afghanistan
"We will not allow our territory to be used against any of our neighbours. But we will not permit anybody to conduct proxy wars on our soil either," said Ghani at a meeting of South Asian leaders in Nepal that included India Prime Minister Narendra Modi and Pakistan's Nawaz Sharif.
Ghani's predecessor Hamid Karzai frequently accused Islamabad of trying to destabilise the Kabul government by giving sanctuary to Taliban fighters.
Pakistan was one of only three countries that recognised the mainly Pashtun Taliban regime that ruled in Kabul before being toppled in late 2001.
Without mentioning Pakistan by name, Ghani said that state sponsorship of non-state actors could have damaging effects. "It should be clear that such measures have blowback effects, destabilising the state system," he said.
Read: Afghanistan does not need Indian boots on its soil: Karzai