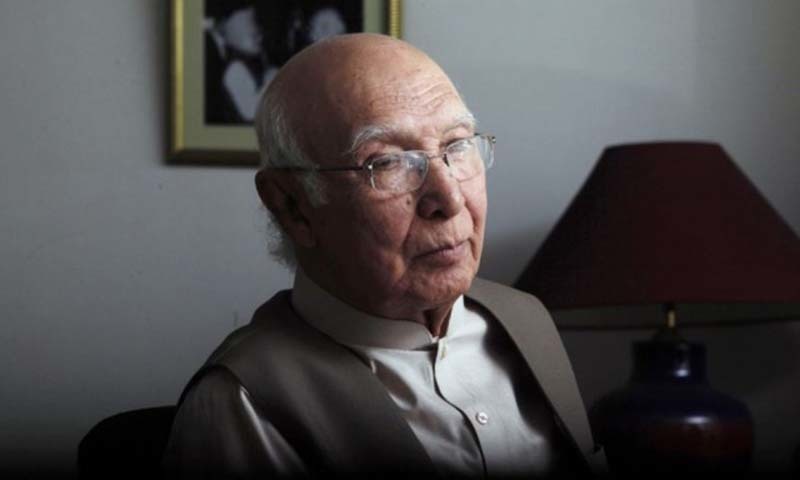 ISLAMABAD: Advisor to Prime Minister on Foreign Affairs and National Security Sartaj Aziz said on Monday that relations between Pakistan and the United States have improved.
In an interview with the Voice of America (VOA), Aziz said Pak-US strategic and economic relations are advancing towards betterment. He also said that United States Secretary of State John Kerry would visit Pakistan in the beginning of 2015.
To a question, Sartaj Aziz replied that Pakistan wanted good political, economic and security relations with Afghanistan. Since the new government has been formed in Afghanistan, the process of good relations has been acted upon, he added.
Afghan President Ashraf Ghani, he said, wanted to restore trust and develop multidimensional relations with Pakistan. His visit to Pakistan, he added, was very successful and useful beyond expectations.
Sartaj Aziz said that both countries had agreed on a mechanism to address the issue of security on the border. This decision, he added, would have good aftermaths for Pak-Afghan relations in the future. He further said that a new phase of relations between Afghanistan and Pakistan has begun.
Responding to a question, Aziz said that tension on the eastern border affected the operation Zarb-e-Azb. The success of operation, he added, was in the interest of international community.