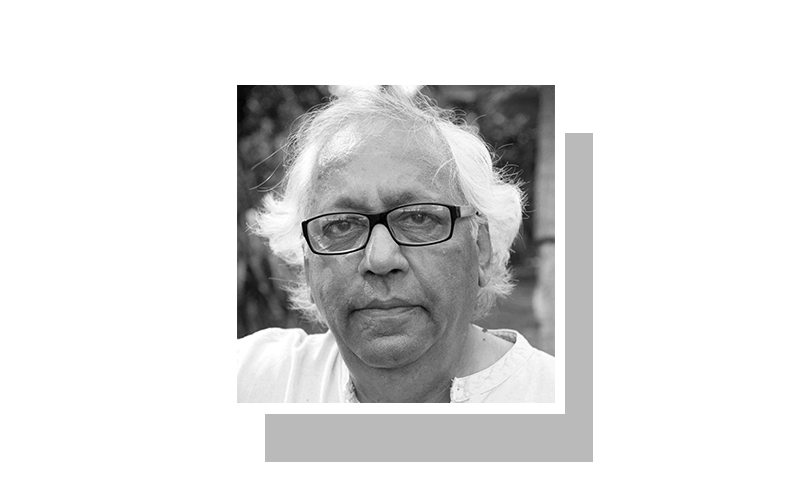 IT'S easy to spot the entitled Pakistani VIP from a mile away: his head, sitting on a stiff neck, is tilted up so his gaze doesn't have to linger on the poverty around him; an underling carries his briefcase; and a frown of disapproval is perpetually fixed on his face.
Whether it is a senior bureaucrat, a politician, a military officer, a feudal or an industrialist, this is the expression and attitude that distinguishes him from ordinary mortals. Anybody daring to question him is met with a withering look and the angry question: "Don't you know who I am?"
This is what Rehman Malik looked like as he tried to board a PIA flight that he allegedly had caused to be delayed. But for once he met his comeuppance in the form of enraged passengers who prevented him from boarding the aircraft.
Yet members of this so-called elite don't try to throw their weight around when they are in Dubai, London or New York. They are aware that their normal arrogance will not be tolerated outside Pakistan's borders.
---
VIPs here know that their arrogance will not be tolerated abroad.
---
In Zia's days, a story did the rounds about three Pakistani brigadiers who got drunk in New York, and when the cops appeared, made the mistake of threatening to report them to the Pentagon. They were immediately made to spread their arms and legs against a wall where they were searched before being taken to the lock-up for the night.
This is the kind of revolution Pakistan needs. We have to stop the privileged from jumping the queue, and the well-connected from monopolising the state's resources. Above all, powerful people must be prevented from taking the law into their own hands.
This is what Imran Khan did when he forced the Islamabad police to release his supporters arrested for breaking the law. Both he and Tahirul Qadri have been flouting many laws for weeks and getting away with it.
Ironically, both men have made two of the most democratic and peaceful countries in the world their second homes. Imran Khan has spent many years in England; his sons are being educated there. But although protest is part of the British political scene, violence and incitement are unacceptable.
So while Imran Khan's party would be allowed to demonstrate outside 10 Downing Street, it could certainly not block traffic. And if the PTI chief tried to intervene when his followers were arrested, he would be locked up so fast it would make his head spin.
Qadri's adopted country, Canada, is a haven of civility and acceptance of diverse views. People passing by on the street will smile and wish you. So why hasn't any of this rubbed off on Qadri? His face wears a permanent mask of fury and hatred, and he constantly bellows at the top of his voice.
Had he ordered his followers to attack policemen, occupy government buildings and deface currency notes, he would now be sitting in a Canadian cell instead of his comfortably appointed, air-conditioned container. And certainly PTI and PAT activists would not be allowed to camp out for weeks in public spaces on the grounds of poor hygiene alone.
Ah, the protesters will argue, but there is no rigging in British and Canadian elections, so there's no need to challenge the governments in those countries. True, but it's not that long ago when elections in England were fixed. Indeed, the term 'rotten borough' comes from the common practice of rigging in selected constituencies. But whatever the provocation, violent protests are not allowed.
According to a BBC report, Qadri's supporters are being forced to stay in Islamabad: paid a couple of hundred rupees a day, their identity cards have been taken from them to make sure they can't bail out of the dharna, or sit-in. Students are missing classes, and Islamabad residents have been hugely in­­­­con­­­ven­ienced.
Television channels, delighted to have a 24/7 rolling crisis to report on, have poured oil onto the flames. The army has maintained an enigmatic posture while the courts have dragged their feet in directing the government to end the anarchy. All these competing power centres have further weakened a shaky government. Nawaz Sharif, never the most decisive of leaders, resembles a rabbit frozen in the headlights of an oncoming car.
But despite his many failings, he has a clear mandate to rule until 2018. If he now announces early elections, this would be a victory for unconstitutional forces, and set a precedent for the next demagogue to exploit.
Imran Khan has repeatedly said what he would do when he becomes prime minister, including sorting out sundry politicians and public officials. He has even threatened to hand over Nawaz Sharif to the Taliban. Leaving aside the lack of gravitas and decorum such puerile threats reveal, his aspiration to the country's top job should make it incumbent on him to strengthen, not weaken, the state.
Published in Dawn, September 20th , 2014