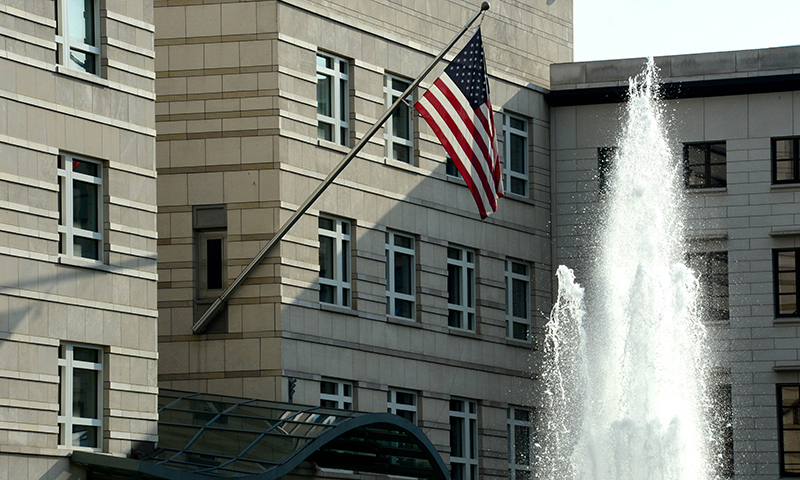 BERLIN: Germany's foreign minister said on Friday he would urge a revived US partnership based on "trust and mutual respect" in talks with his American counterpart after Berlin's expulsion of a CIA station chief in a spying row.
Frank-Walter Steinmeier said he would tackle the diplomatic fallout from the latest twist in a more than year-long rift with the US over surveillance when he meets US Secretary of State John Kerry for weekend talks on Iran.
Germany's shock move on Thursday to kick out the US embassy intelligence chief followed the emergence within days of two alleged US spying cases, re-igniting German fury after last year's NSA scandal.
Analysts said the highly unusual move, which came after the US ambassador was twice called in for talks, marked a watershed in German-US ties, with an openly rattled Berlin now ready to publicly take a stand against its Nato ally.
"The expulsion is seen in the US as a symbolic action by Germany," Hans Kundnani, research director at the European Council on Foreign Relations, said.
"Still, it will affect the German-US relationship because it is a quite dramatic step to publicly ask the CIA station chief to leave." German newspapers applauded the expulsion as a long overdue act of protest, with the conservative daily Frankfurter Allgemeine Zeitung saying Chancellor Angela Merkel was not President Barack Obama's "poodle".
Steinmeier said Germany's partnership with the United States was vital and, with escalating violence in hotspots such as Ukraine and the Middle East, transatlantic cooperation was needed more than ever.
But he cautioned that it must be based "not just on trust" but also "on mutual respect".
"We want to revive our partnership and friendship on an honest basis. In any case, we're ready for that," he told reporters.
That would be his message, he said, when he and Kerry attend international talks in Vienna this weekend on Iran's nuclear programme.
Breach of trust: Steinmeier made no attempt to play down the expulsion, which he termed "the right decision, a necessary step and an appropriate reaction to the breach of trust". "Drawing consequences was unavoidable," he said.
Published in Dawn, July 12th, 2014