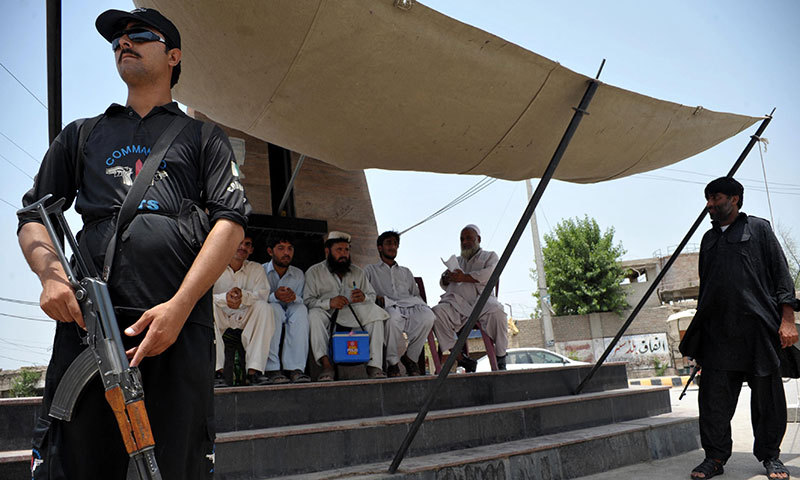 PESHAWAR: More than 20,000 children will get polio drops under the Pakistan Army's protection in a campaign starting from Friday in parts of Bara Tehsil of Khyber Agency, the second most polio affected area after North Waziristan Agency.
The fourth phase of vaccination under Sehat Ka Insaf programme is being carried out under security by army, khasadars and paramiliatry Frontier Corps (FC) personnel.
More than 135 teams were set up to vaccinate at least 20,000 children.
The restive North Waziristan and Khyber Agency have seen multiple polio cases mainly because of the law and order situation, as thousands of children remained unattended.
---
Explore: North Waziristan offensive exodus triggers polio spread fears
---
The North Waziristan operation is being viewed as a blessing in disguise for vulnerable children who would now easily be administered polio drops which could not have been done earlier due to persisting militant threats and inaccessibility.
---
Related: Waziristan situation a blessing in disguise
---
The children, now living with host families in schools and camps, are now being administered polio drops either at medical facilities or at registration points set up for Internally displaced people (IDPs).