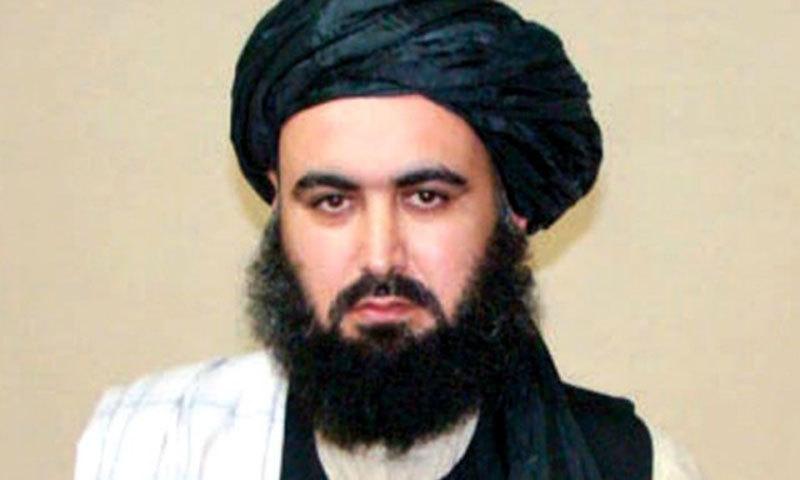 KABUL: A leading Taliban peace negotiator has been placed under house arrest in the United Arab Emirates, officials said on Thursday, dealing a blow to President Hamid Karzai's efforts to jump-start a nascent Afghan peace process before leaving office.
Agha Jan Mutassim, a finance minister during Taliban rule from 1996 to 2001, has been missing for over a week, according to the Afghan government, disappearing after arranging a meeting in Dubai between Afghan and Taliban officials in February.
"Mutassim ... one of the key Taliban leaders and who supported Afghan peace initiative, was put under house arrest in the UAE where he lived," the Afghan High Peace Council, a body formed by Karzai to engage in peace talks with the Taliban, said on Thursday.
"The Afghan government has made requests to the UAE authorities to lift all the restrictions," it said in a statement.
A Western security source in Kabul confirmed Mutassim had been put under house arrest, and that the UAE was considering deporting him to Afghanistan.
It was not immediately clear why Mutassim was confined to his home, or who was behind his arrest.
Authorities in the UAE declined to comment.
The Karzai administration, in its final months of power, has been trying to rekindle dialogue with important members of the Afghan insurgency that has lasted for more than 12 years.
The Taliban leadership's willingness to hold talks only with Western or Arab officials has angered Karzai.
---
Last ditch push for peace
---
In March, Mutassim, once a powerful figure in the Taliban political committee but whose links to the group are now unclear, brought 16 high-ranking former and current Taliban figures and Afghan peace council members together in Dubai, Afghan officials told Reuters.
Few details have emerged about the talks, and little progress is believed to have been made.
The Taliban central leadership council disavowed Mutassim's peace overtures in a statement and said it did not authorise any peace talks with Afghan government representatives. It said he did not represent the movement.
Afghan and Western officials, however, say Mutassim remains an influential figure and could lure senior members of the group to the peace process.
The Taliban are fighting to expel foreign forces and impose strict Islamist rule.
For years, their reclusive leadership has refused to negotiate directly with the government of Karzai, whom the Taliban says is an illegitimate leader installed by the United States.
The Karzai government has held informal talks with Taliban figures since 2001, and has renewed peace efforts in recent months, perhaps to ensure Karzai leaves a legacy as he readies to hand over the leadership before the end of the year.
This month, Afghans went to the polls to elect a new president to replace Karzai who is constitutionally bound to step down after serving two terms.
Afghanistan's allies praised the April 5 vote as a success because of a high turnout estimated at 60 per cent of 12 million eligible voters and the failure of the Taliban to stage high-profile attacks.
Early results show no outright winner, meaning a likely run-off between former foreign minister Abdullah and a former World Bank official and former finance minister, Ashraf Ghani.
Final results are due on May 14, with a run-off, if needed, in late May.