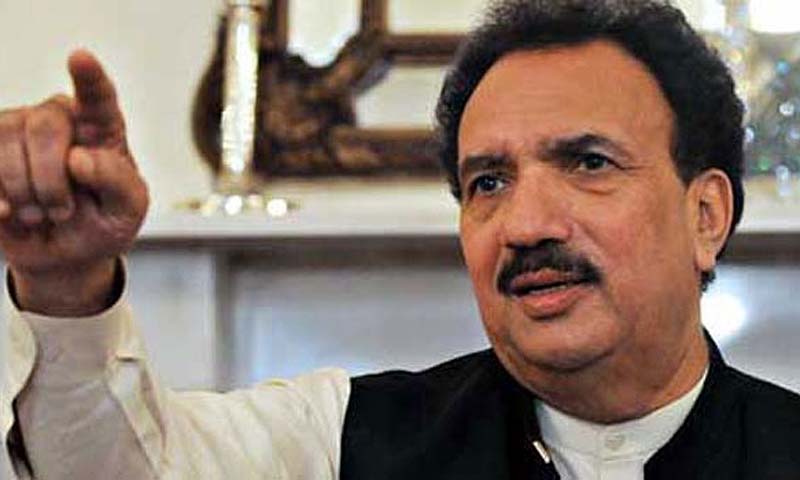 ISLAMABAD: Former interior minister and PPP Senator Rehman Malik has questioned the legal and constitutional status of peace talks with Taliban and asked the government to clarify its position on Tehreek-i-Taliban Pakistan's demand to remove it from the list of banned organisations.
"Aren't we violating the law and the constitution by holding talks with a banned organisation? What will happen if tomorrow someone goes to the Supreme Court?" asked Mr Malik while speaking on a point of order in Senate on Friday.
He said that under Section 11 of the Anti-Terrorism Act 1997, talks could not be held with outlawed outfits.
"Sections 11A and 11B clearly say that you can't sit and talk with banned organisations," he said.
The former minister also questioned links between religious parties, including Jamaat-i-Islami (JI) and the Jamiat Ulema-i-Islam (JUI-F), with the TTP and said that the JI and the JUI-F were registered political parties which could not function outside the purview of the constitution.
According to the former interior minister, history showed that Taliban had always regrouped and reorganised themselves during the dialogue process and captured Swat and Malakand after reaching agreements in 2005 and 2006.
"Isn't it so that Taliban want to occupy certain parts of the country after entering into another agreement," he asked.
The PPP senator also called for making public the terms of reference of the negotiating committees.
He also asked Prime Minister Nawaz Sharif to take parliament into confidence on talks with Taliban.