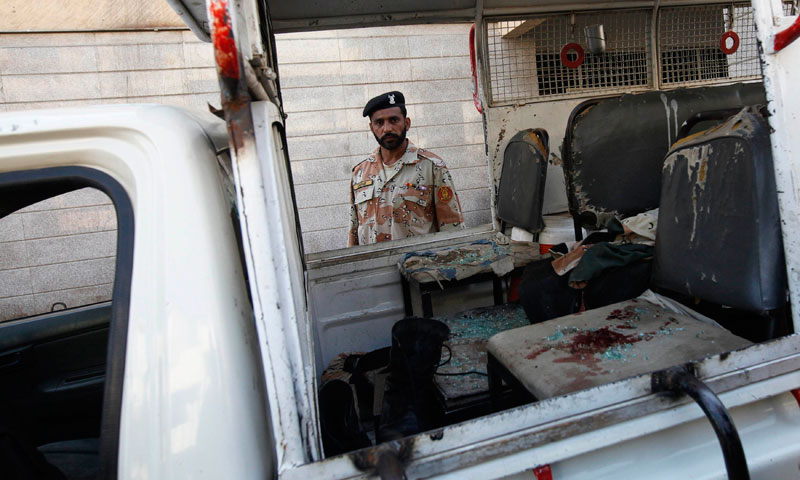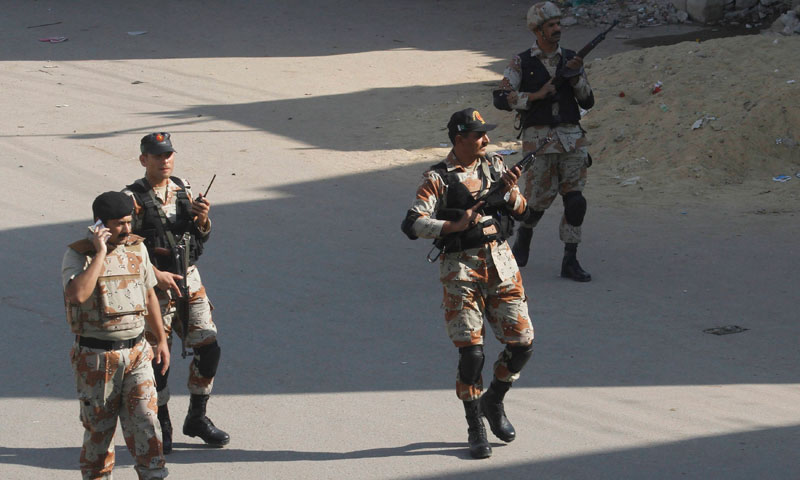 KARACHI: Three bomb blasts including a suicide attack targeting security personnel in Karachi killed at least four people on Wednesday, officials said.
The dead included three paramilitary Rangers and a private security guard, while four others were wounded.
In the first incident, two IEDs were placed close to a Rangers' checkpost in the busy North Nazimabad neighbourhood, killing one soldier and wounding three when they were detonated remotely.
"These were the IEDs which were installed in cement blocks targeting Rangers," senior police officer Amir Farooqi said.
Later, a suicide bomber blew himself up at the entrance of the Rangers' headquarters located in the same area of the city, killing two troops and a civilian security guard, and wounding another.
"The suicide attacker walked in and tried to enter into the gate when he was intercepted by the security officials and he blew himself up," Farooqi said.
A spokesman for the Rangers confirmed the toll. "The Rangers personnel who spotted and intercepted the suicide bomber will be awarded highest Rangers gallantry award," he added.
The injured were rushed to the nearby Abbasi Shaheed Hospital for treatment.
Speaking to Dawn.com from an undisclosed location via telephone, s spokesman for the banned Tehrik-i-Taliban Pakistan (TTP) claimed responsibility for the attacks.
The blasts came hours before Prime Minister Nawaz Sharif said his government was ready to give another chance to peace talks despite a recent spate of attacks and suicide bombings by the militants.
Sharif announced a four-member committee to facilitate the dialogue process.
TTP spokesman Shahidullah Shahid said the Taliban have convened a meeting of the Shura (council) to "assess the committee formed by the federal government for peace talks."
Earlier this month a Taliban suicide attacker killed one of Pakistan's best-known policemen, Chaudhry Aslam Khan, famed for his fearless work tackling militants in the city.
Karachi, a city of 18 million people which contributes 42 per cent of Pakistan's GDP, has been plagued by sectarian, ethnic and political violence for years.
Pakistan has endured a bloody start to the year with more than 100 people killed in attacks in January.