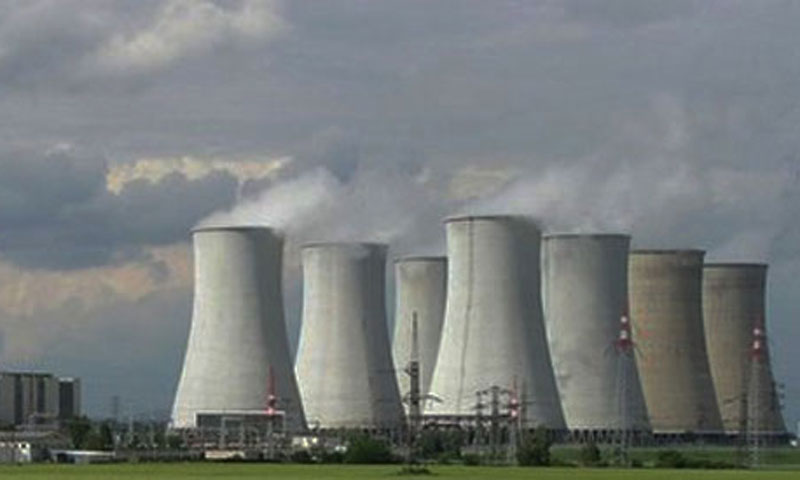 CHASHMA: Muzaffargarh and Ahmadpur East have been selected as sites for new nuclear power plants, according to PAEC Chairman Dr Ansar Parvez.
He was speaking at the 'dome-laying ceremony' of the fourth 340mw unit at the Chashma Nuclear Power Complex (also known as Chashma-IV) on Thursday that marked the completion of civil works at the unit and would be followed by installation of a reactor.
Of the three sites proposed by the Pakistan Atomic Energy Commission (PAEC) to the government for new plants, Muzaffargarh and Ahmadpur East have been cleared by the Central Development Working Party, the technical forum for vetting development projects.
The PAEC chairman said that PC-1s for acquisition of land in Muzaffargarh and Ahmadpur East would soon be presented before Ecnec (Executive Committee of the National Economic Council), the supreme policy-making and project-approving body.
Both the sites would be having multiple 1,100mw nuclear power generation units.
"Nuclear power has taken firm footing and would help alleviate energy crisis in the country," he said.
Chashma-IV is said to be ahead of the schedule by about four months and would become operational in 2016 along with another unit of equal capacity that is being installed at the same venue — Chashma-III.
Chashma-III and Chashma-IV are the last of the 340mw plants being installed in the country which is now moving towards large-scale units.
Groundbreaking of the first two of 1,100mw was performed in Karachi in November.
Meanwhile, the 125mw Kanupp-I in Karachi, established in 1972, is expected to be phased out by 2019-2020 when first 1,100mw will become operational.
The government has decided to aggressively pursue the nuclear energy option to meet energy needs. Its plans include installation of seven 1,100mw plants in next 10 years to achieve the target of 8,800mw by 2030.
Federal Minister for Planning, Development and Reforms Ahsan Iqbal, who was chief guest at the ceremony, said that the country's reliance on nuclear power would grow. He called upon the world to cooperate with Pakistan to make it able to achieve its target.
Mr Ahsan said that being a responsible country that had a history of safe operation of nuclear plants Pakistan had the right to civilian nuclear energy.
Pakistan's access to civilian nuclear technology is restricted by the Nuclear Suppliers Group (NSG) for not being a NPT (Non-Proliferation Treaty) member.
Islamabad considers this treatment as discriminatory because India, another non-NPT member, has been given exemption by the NSG.
China has, however, ignored the international pressure and continued to support Pakistan's quest for nuclear energy.
Prime Minister Nawaz Sharif said a day earlier that Pakistan and China had signed $6.5 billion loan for civilian nuclear energy projects.
Head of Chinese delegation Mr Li Ji Ze, a senior executive of China National Nuclear Corporation, while speaking on the occasion said that the Pak-China civilian nuclear cooperation had strengthened the strategic ties between the two countries.
This relationship, he said, was marked by sincerity.