When asked to comment on sexual assault allegations on director Rajkumar Hirani, Siddiqui chose to stay mum
The actress explains that harassment happens on many levels and even if it's not sexual, it's demeaning nonetheless.
The MaheMir star also confirms her next film project!

Police culture is as much a product of state policies as it is of social and cultural conditioning of police officials.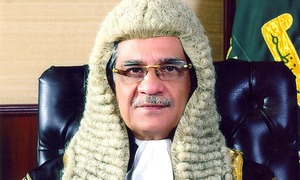 Populism and antagonism will probably have an outsized influence in defining his legacy.
The Urdu Vinyl Project takes inspiration from mid-century modern South Asian design to re-imagine album art.
The attack began after a vehicle loaded with explosives rammed into the entrance of a compound in Maidan Shahr.
She joins an already-crowded field of Democrats making or considering bids to take on President Trump.
Australian police suspect an "expansive criminal group" was exploiting Australian public.

The impact from global climate change has the potential to threaten our security as well. But in order to meet the
Now referred to as Lahore's fifth season, smog from autumn to winter has created a dystopia
The euphoria of exhibition matches created by the recent visit to Pakistan of football greats Kaka and Figo will fetch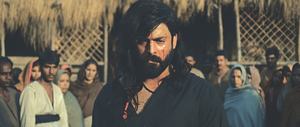 The epic battle between Maula Jatt and Noori Natt spills forth from reel to real life as the makers of both the 1979
He's releasing an album, a documentary film, working on a soundtrack, acting and going on tour. Yet, what Jimmy Khan is
DOT AND WALK Dimpled doll Deepika Padukone's struggle with depression in her younger days is no secret (not that she's