Breaking
Accountability court rejects ex-PM Sharif, his daughter and son-in-law's applications seeking delay in proceedings.
'We cannot tolerate this government or any other government giving safe haven to terrorists who target Americans.'

Looks like Shabnam is finally going to make her comeback on Pakistani screens!
Director Uzair Zaheer Khan talks about his experience and working on project 'Allahyar and the Legend of Markhor'
The Chameli star speaks about creating art house films, activism and his philosophy for success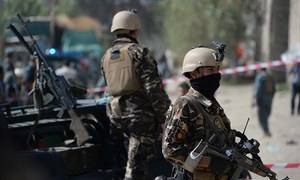 Of the 60 soldiers deployed to the base, only two are known to have survived unscathed.
Tillerson compares "two greatest democracies" US, India with China, which undermines "rules-based international order."
US president denies making insensitive comments about US soldier slain in an ambush in Niger.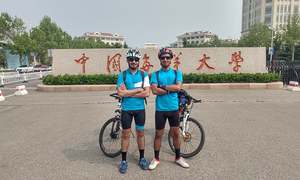 We explored more than 12 cities riding through difficult terrains as well as smooth roads of Shandong Peninsula.
I have not been charged with any criminal offences and have never had the opportunity to prove my innocence.
I know a lot about the doctor brides of Pakistan. I think they do not exist.

Housing schemes have mushroomed in the city over the past few years, eating into its once-fabled orchards of the king of
The British Red Arrows aerobatic team put on quite a show at Karachi's Seaview beach and saved a parental bonding
Iqbal Bhai Chamakpattiwala was putting the finishing touches on the tram he had decorated in the style of the W11 ...

The arrival of younger filmmakers seems to have consigned senior Lollywood directors to the shadows.
The moment I first saw Blade Runner (1982) is forever etched in my memory. The deeply arresting visuals,...
It is mind-boggling, to put it mildly. On Oct 6, the film Na Maloom Afraad 2 was banned from screening in Punjab after