Trump's speech touches upon Bollywood, cricket, military equipment and Modi's rise from a tea seller to PM.
It appears that a deal between the Afghan Taliban and the Americans is finally on the horizon.
FORMER Senate chairman Raza Rabbani has sought an amendment to the law dealing with the power of the president to...
IN a reassuring move, a court in Jacobabad recently upheld the law by nullifying the marriage of 15-year-old Naniki...

The label will hold their Milan Fashion Week runway show in an empty theater and stream the event from inside the room.
It's not something to be ashamed of, wrote the actor who has always openly spoken about his own speech impediment.
A beautiful mural put up by Aurat March volunteers was destroyed in Lahore. The patriarchy really hates posters, huh?

More than a story of religiosity or personal piety, Shaikh Muhammad's life is a synthesis of the mystical and modern.
Churlishness against biryani shows how Hindutva is a majority nationalism with a minority complex.
We need to widen the canvas of cultural narratives and constantly engage in critical feminist appraisals of productions.
Witnesses say the driver appeared to have deliberately targeted children.
Verdict follows weeks of often harrowing and excruciatingly graphic testimony from a string of accusers.
Pakistani embassy in Tehran says it is actively monitoring the situation in the wake of the outbreak.

Every day is a struggle for the shelterless in Karachi, but they make do and find ways to survive.
Despite the odd entrepreneur or social activist establishing a bookshop or library, the culture of reading is dying...
The death of the distinguished cricketer Waqar Hasan, the last remaining member of Pakistan's first Test...

Young, gregarious, famous, high on a glitzy life dotted with parties, international trips, designer-wear and famous
Ali Sethi's latest collaboration with Los Angeles-based producer Noah Georgeson is on Siraj Aurangabadi's most well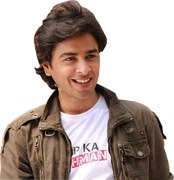 Well done, Shahzad Roy! On February 13, the singer-cum-activist announced that the Islamabad High Court has banned the