PTI's internal strife, ally's demands, row with bureaucracy threaten govt.

The Academy has long come under fire for failing to recognize women and people of color. That might change this year.
The fashion shoot was meant to be an ode to Empress Market but the place felt more like a prop to many.
Tina Fey has confirmed that the musical - inspired from the 2004 classic - will be adapted into a movie. So fetch!

Women face greater risks from rape and domestic abuse than from malaria, cancer, war and traffic accidents collectively.
Faiz Ahmed Faiz is revered and reviled in equal parts in the Indo-Pak subcontinent.
As NAB's powers are restricted, it is important that institutional capacities of FBR and other tax agencies be enhanced.
Social media applications that allow "peer to peer" communication continue to be banned.
Delta "engaged in discriminatory conduct" and violated anti-discrimination laws, says US transport dept.
Number of confirmed cases in China stands at 1,287, while other cases have been reported as far away as the US.

Mirza Waheed and Pankaj Mishra discuss the roots of the current crisis in India's secular liberalism
Ather Kamran Butt has set records and achieved great honours both nationally and internationally in the arena of...
Where 'Knowledge' is humble, sober, insightful and concerned with a search for truth, 'Nowledge' is instant,...

As the Hum Network turns 15, Icon reaches out to the driving forces behind it — the mother-son duo of President Sultana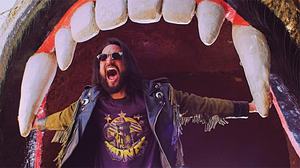 Adil Omar's latest song and video, The Great Unravelling, is an ode to his and our childhood
Poor Sonam Kapoor. She is livid because it has happened to her for the second time. In case you're wondering what we are